Print Ritual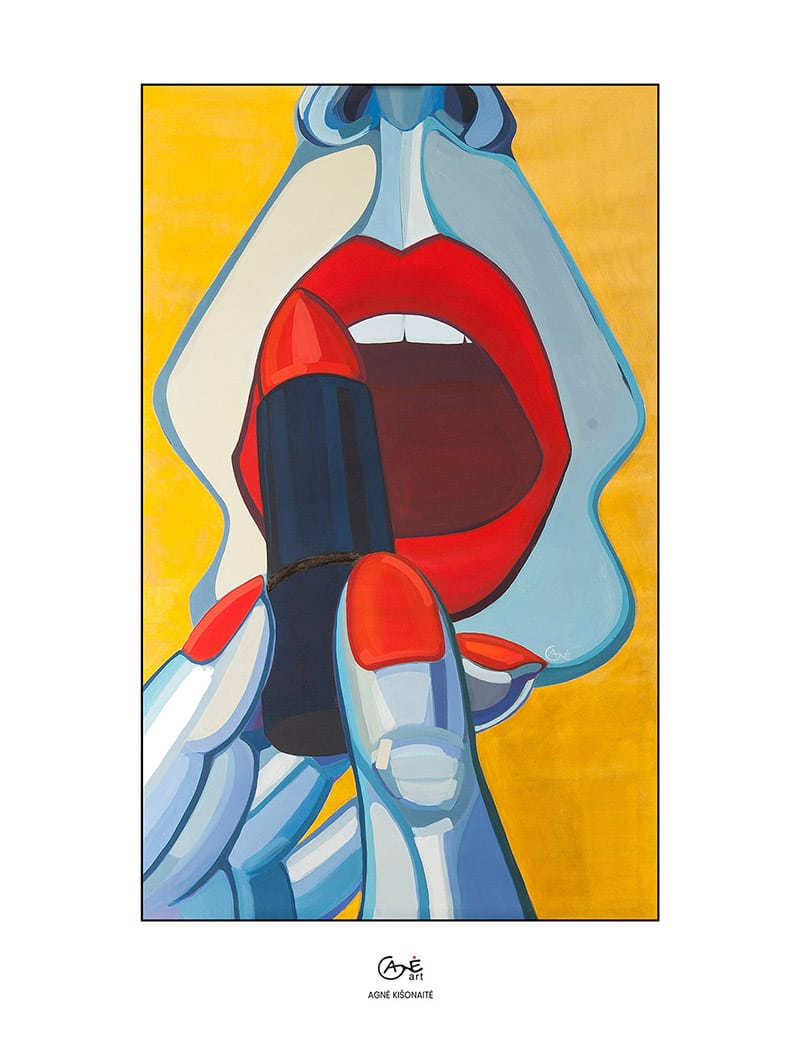 Thrill your walls with a stunning modern print. All prints are reproductions of my beautiful and colourful paintings.
*Your print would be hand-framed in a nice high quality frame, made from Eco-Friendly Bonanza wood.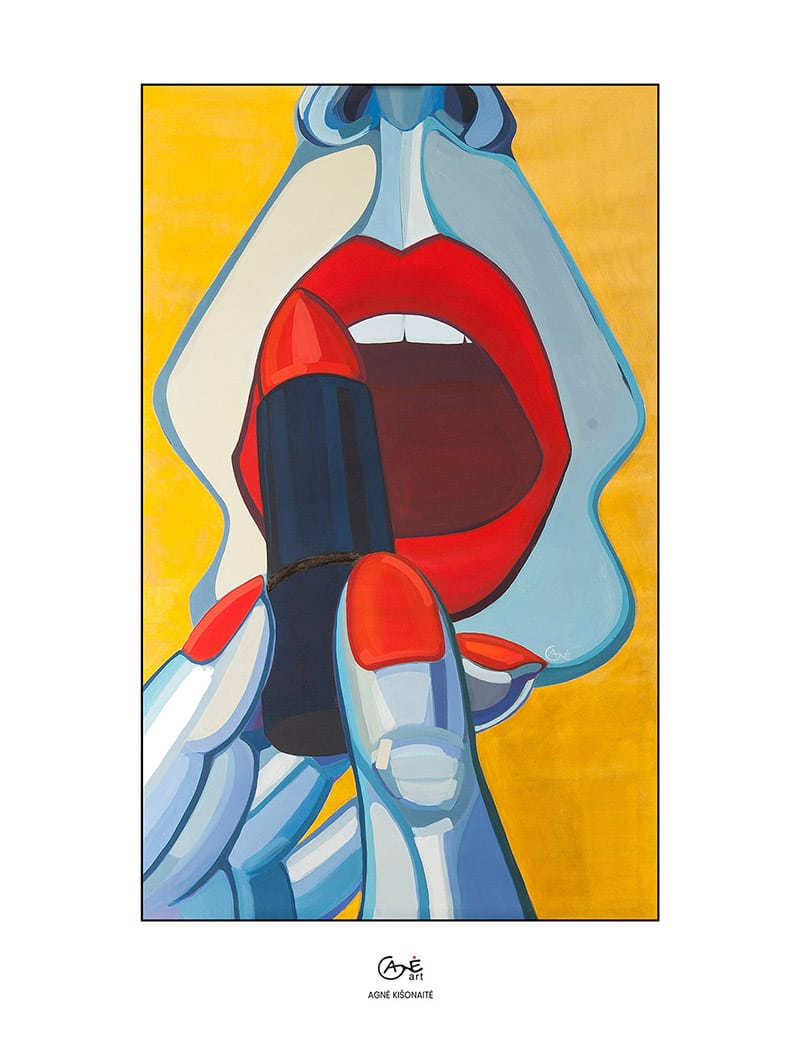 I really love Agne's painting style and use of bright and strong colours. Therefore I've decided to accomodate this "dancing" airplane in my home. Superb quality of both print and the frame, very carefully packed for international shipping, so the item has arrived in perfect condition.
Love this print :) When my husband brought this artwork, and I saw it - wow! Rich, vibrant colours, super quality of framing and paper. Would definitely recommend it!
Description
"Ritual" is a reproduction of a pop art painting that is eye-catching by its bright modernity. "Ritual" may become a unique accent in a variety of places in diverse interiors - from a sitting room to beauty salons. It will also perfectly suit for those looking for a memorable gift for a girlfriend or sister.
Every woman's beauty ritual is unique yet a majority would recognize that the special role in it is played by... the beloved lipstick. "You always have it in your handbag. It will not betray you. It will never be late. It is a woman's true friend. And it will never get mad if you use it."
"The idea for this painting was born spontaneously while performing an ordinary ritual of colouring the lips in front of a mirror. Suddenly a thought struck me that a lipstick gives you, momently, an opportunity to play with your femininity and to reveal a completely different side of you with just a few strokes - perhaps sensual, perhaps expressive or courageous. It is said that Lithuanian women are closer to the Scandinavians who use lipstick far less than the Slavs; but fashion trends are nevertheless reviving the brightly coloured lips which especially fascinate me! "
This painting is close to pop art style due to the lip fragment, laconic drawing and vibrant colours. However, it also has other features - for example, it has a golden, yellow background which is typical for icon painting. "Ritual" adorned the cover of "Literature and Art" (issue of April 2013) and was exhibited at champagne bar "The Bubbles. Champagneria."
The reproduction is exceptional and authentic – while creating it, an original painting is photographed by special technique and the photo transferred onto extremely high quality paper. All reproductions are signed by the author. Selection of mat, framing, preparation for hanging - each of these works is entrusted to professionals in their field. Reproductions come in two sizes: smaller - 39 × 52 cm, larger - 55 × 75 cm.
This modern reproduction may also be a great gift - we can take care of wrapping it before shipment so that you could give it right away. The packed reproduction is shipped within 5 working days after ordering.