Print Rain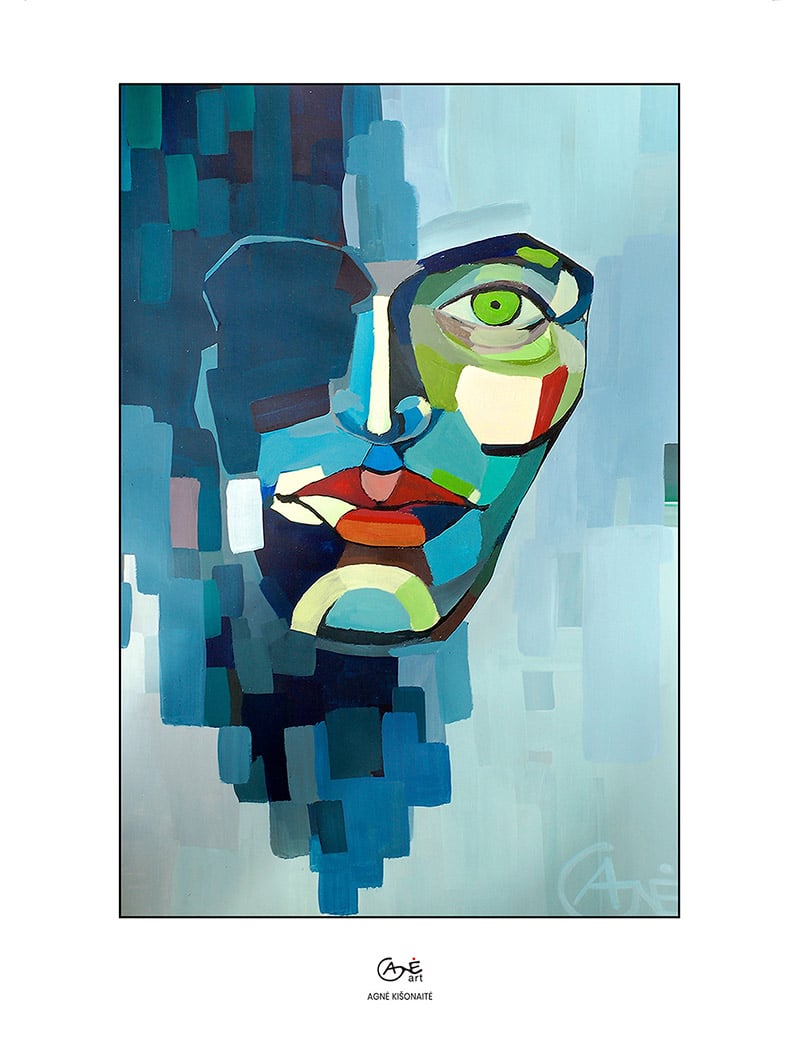 Thrill your walls with a stunning modern print. All prints are reproductions of my beautiful and colourful paintings.
*Your print would be hand-framed in a nice high quality frame, made from Eco-Friendly Bonanza wood.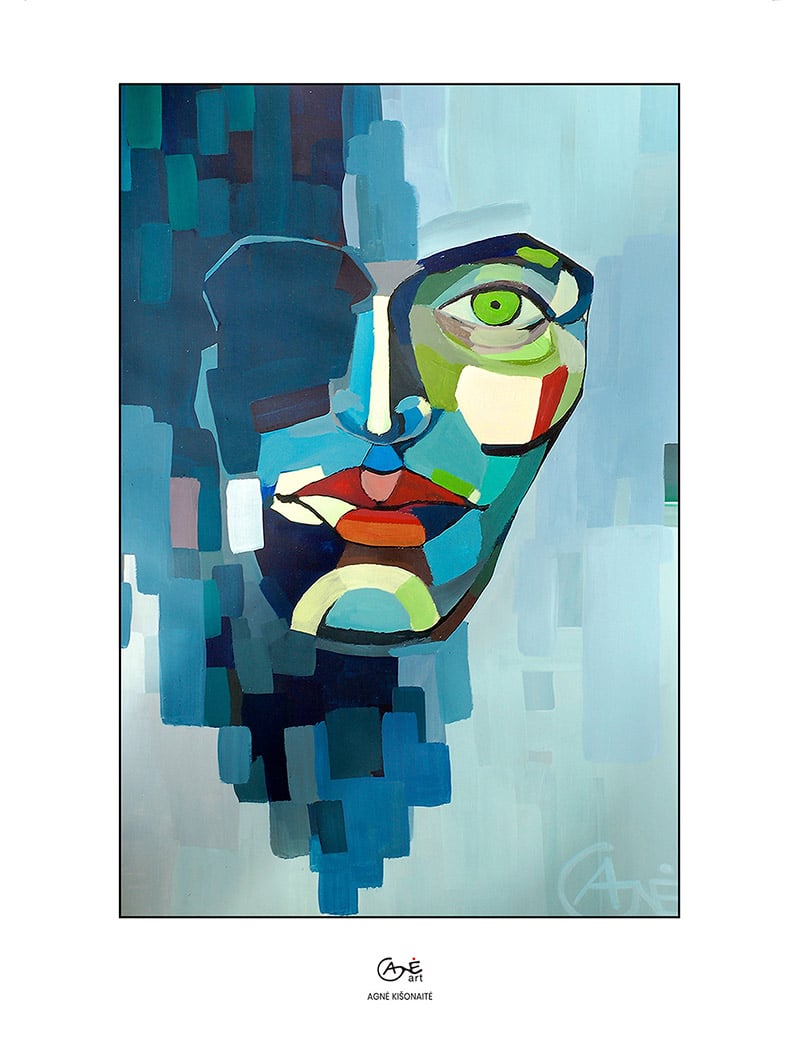 I really love Agne's painting style and use of bright and strong colours. Therefore I've decided to accomodate this "dancing" airplane in my home. Superb quality of both print and the frame, very carefully packed for international shipping, so the item has arrived in perfect condition.
Love this print :) When my husband brought this artwork, and I saw it - wow! Rich, vibrant colours, super quality of framing and paper. Would definitely recommend it!
Description
Rain is one of Agne Kisonaite's first paintings on paper. This modern painting reproduction will easily find its place in your living room, bathroom, bedroom or hallway. The painting looks especially beautiful in contemporary modern interiors and suits Scandinavian- or minimalist-style dwellings or lofts. The image of the face in the rain exudes Lithuanianness to many people: it is a little melancholic, a bit nostalgic. If you're looking for a gift for a friend who enjoys contemporary art, whether one close to home or from another country, you are likely to have just found one.
The artist painted this work in 2010, when she began to explore creative expression divergent from the influence of the academy. Rain, which portrays fragments of a masculine silhouette, immediately catches the eye with its clear strokes, harmonious choice of colour, and the image of a bright green eye peering out of an angular face. Rain is composed of grey-blue tones. The blue shadowed side is made even more striking when paired with red and green accents. The fragmentary image has often been interpreted as of a face peering through the rain, but you may discover your own interpretation of the piece.
The original painting is currently hanging among antique oak furniture in a private villa in Toulouse. This painting was chosen by a pair of newlyweds on the occasion of their wedding. After moving from Paris to Toulouse, the spouses hung the painting on the white wall of their living room, where it became the main focus of the interior.
Perhaps it is time for one of the earliest of the artist's works to decorate your home as well?
The quality of the reproduction is exceptional – to create the print, the original painting is photographed with special technique and the photo transferred onto extremely high-quality paper. All reproductions are signed by the author. Professionals in their fields are responsible for the selection of the mat, frame, and the preparation for hanging. The reproductions come in two sizes: small – 37 × 52 cm and large – 52 × 75 cm.
This reproduction is also a great gift – we can take care of wrapping it before shipment so that you can give it right away. The packed reproduction is shipped within 5 working days after ordering.