Painting 'Catwalk'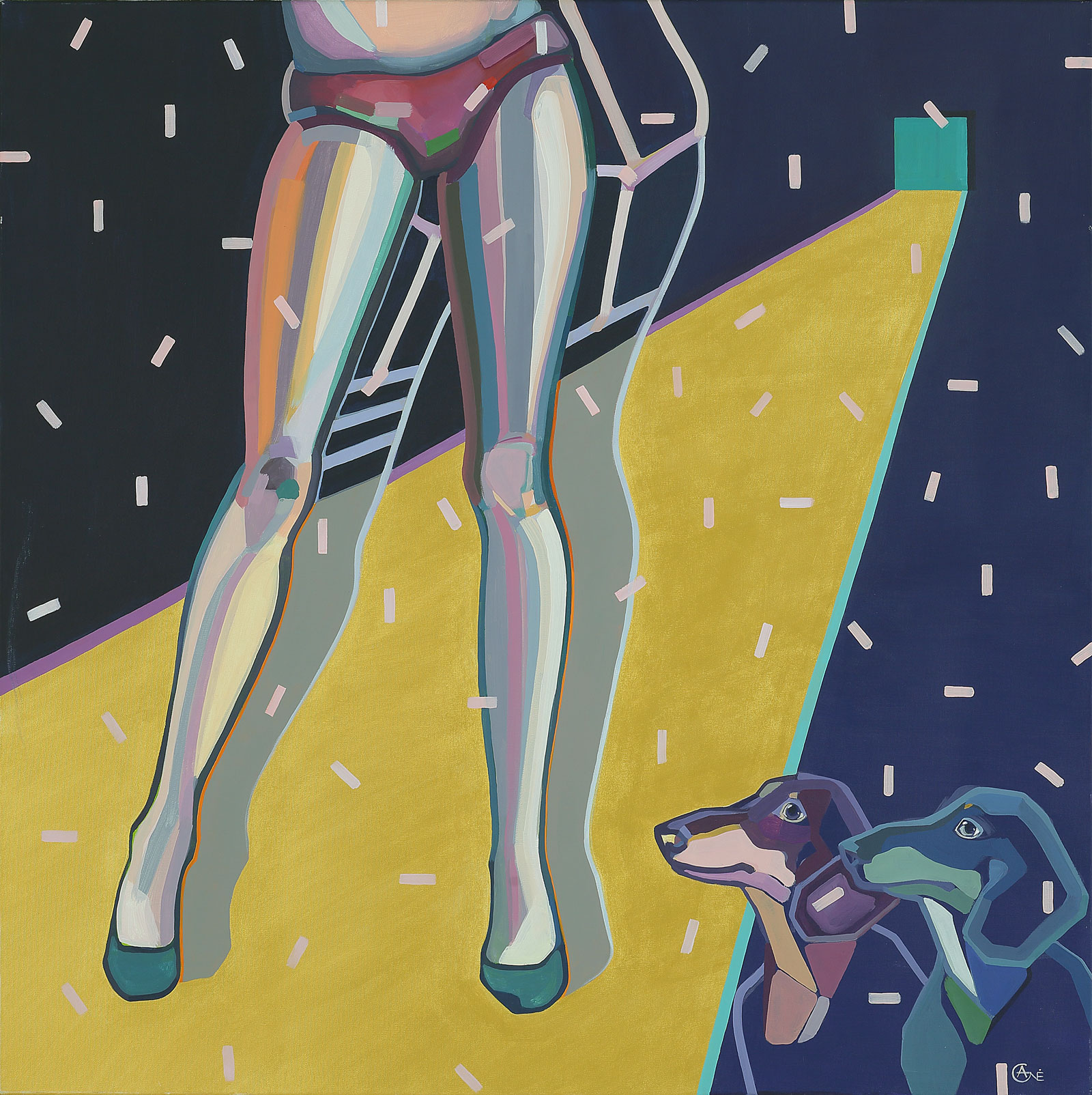 Acrylic on canvas | 110 x 110 | 2016
With the fragmented outline of the female body, I try to address the manipulation it often undergoes in pop culture media. The female body is constantly being objectified, even dismembered into separate parts, which serve different functions. In one case, the body can be used as a means of seduction, thus being sexually objectified. It becomes a substructure: a surface for displaying objects (e.g., runway fashion shows).
Using an expressive color palette for the main figure of the painting, I oppose the stereotypical portrayal of the female body. In other words, with my artwork, I state that the body is still organic. Therefore, it's natural that sometimes the skin's complexion is uneven or has unusual marks, which are possibly reminders of personal stories.
The body, which was previously declared a temple, is now only followed by a vague shadow of the past.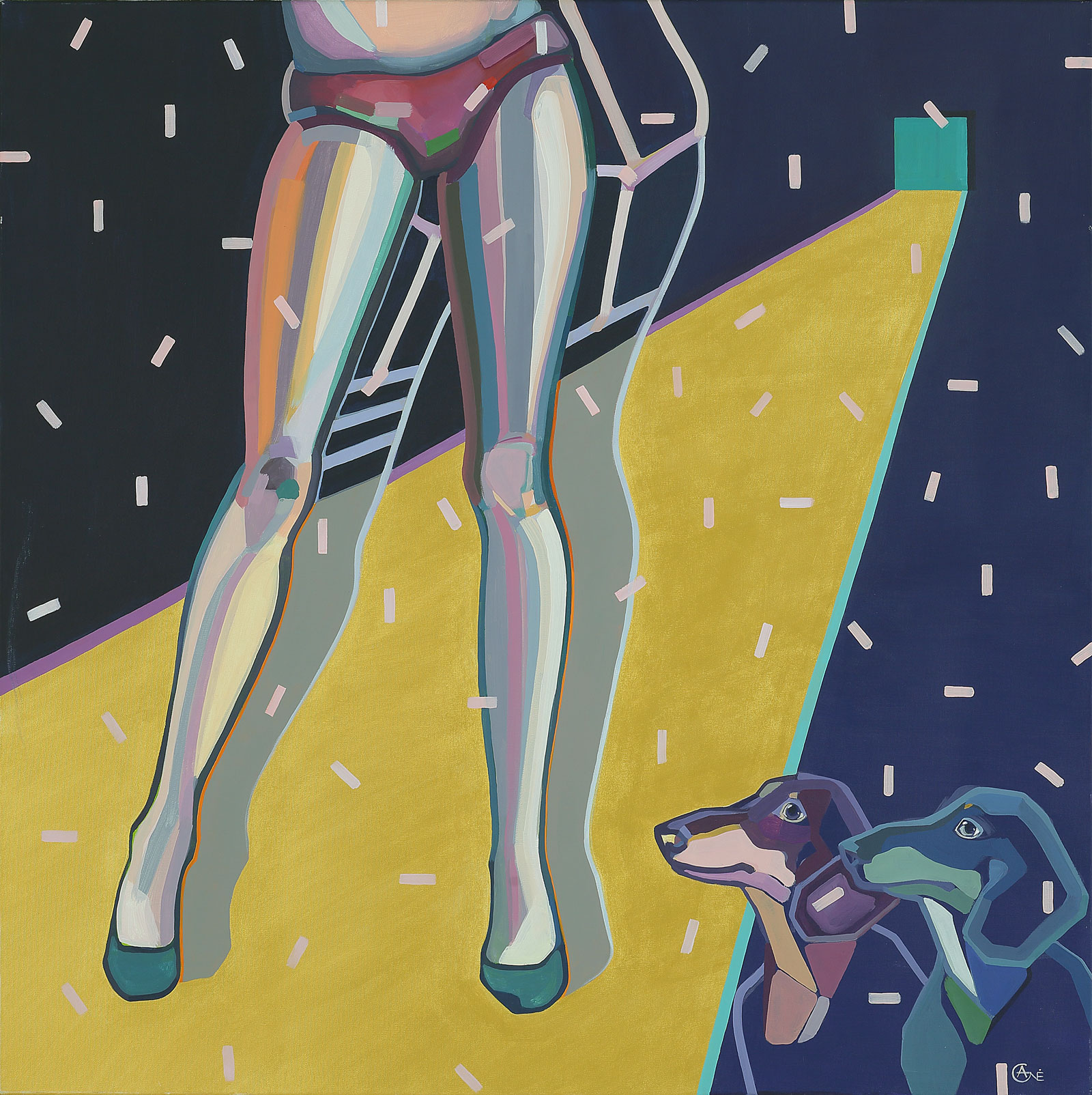 Contact to order Yours