Contemporary artwork from diabetic glucose strips
The first diabetes artwork from a series of paintings, created from used diabetic test strips and dedicated to the family theme.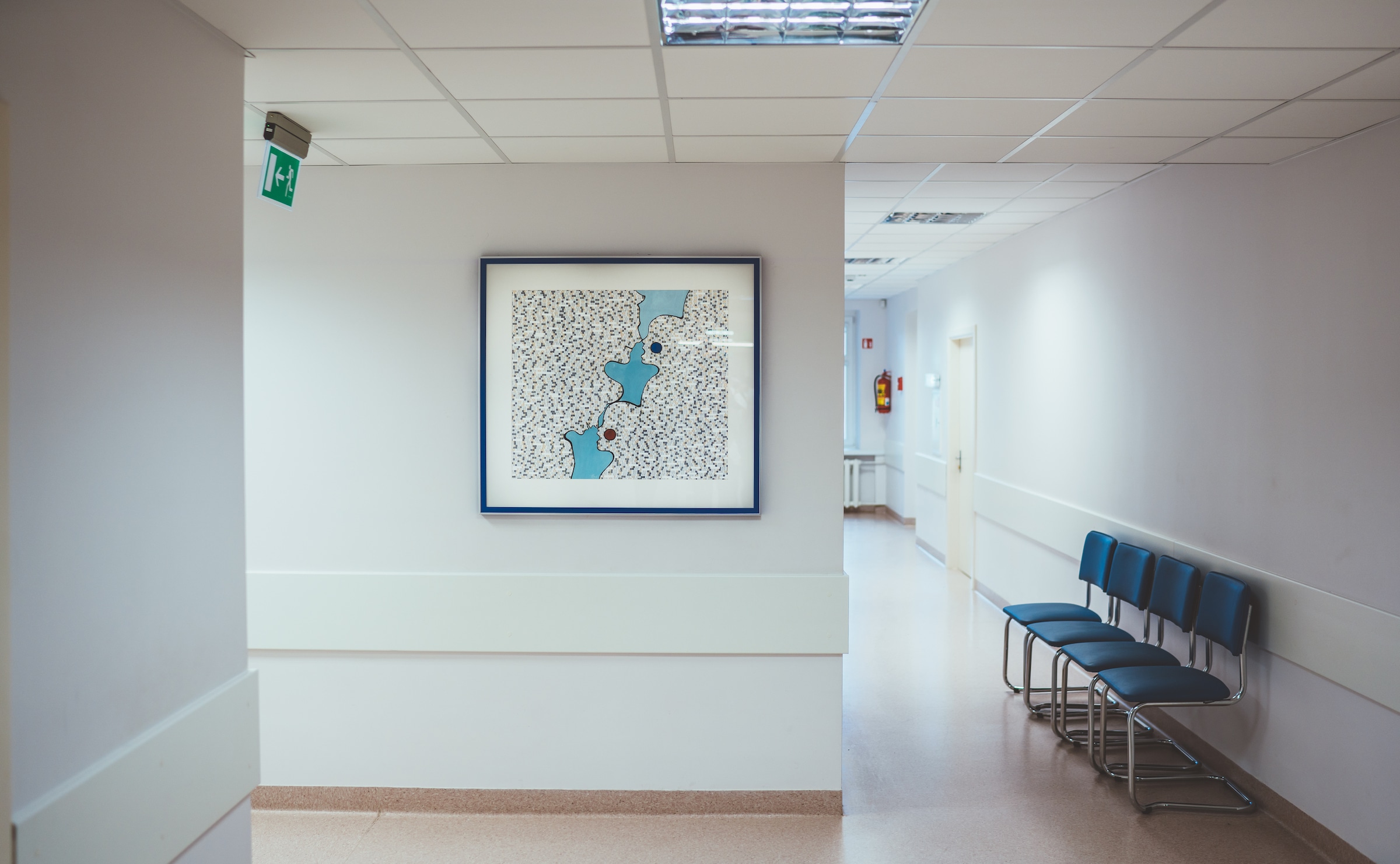 Modern artwork from glucose test strips
The painting "Family" by Agnė Kišonaitė is far from your typical artwork: it was created from used diabetic test strips and donated to Kaunas clinics on the occasion of World Diabetes Day. It is the first of a series of paintings dedicated to the family theme. This piece reflects the author's own personal experience with diabetes and daily routine, inseparable from constant self-examination and medical procedures. The artist estimates that the first diabetes artwork alone required about 2,000 diagnostic glucose strips – some of which were provided by other people with diabetes.
Valuable contribution from the community
From the very beginning, the author had no hesitation: this diabetes art would be dedicated to the department of Endocrinology at Kaunas Clinics. She fondly remembers a previous collaboration with doctors who helped to collect used insulin syringes for her project "Diabetes". Agnė reveals that the community of people with diabetes enthusiastically supported the "Family" project – they contributed their own used blood glucose strips when the author ran out. Agnė is convinced that she will ask for their assistance for the upcoming works as well.
Family dynamics in a modern piece
In the lightly-colored diabetes artwork, you can see a smooth combination of painted fragments and a collage. A refined graphic line, representing the family, adds lightness and playfulness to the piece. It balances out the glued-together blood strips that symbolize diabetes. The dynamic interconnections of the strips emphasize the challenges of people with diabetes, and their lifestyle, filled with intensity. Abstract black outline brings out the profiles of family members and helps to reveal the warmth and deep connection between parents and their children.