Print Posture No.5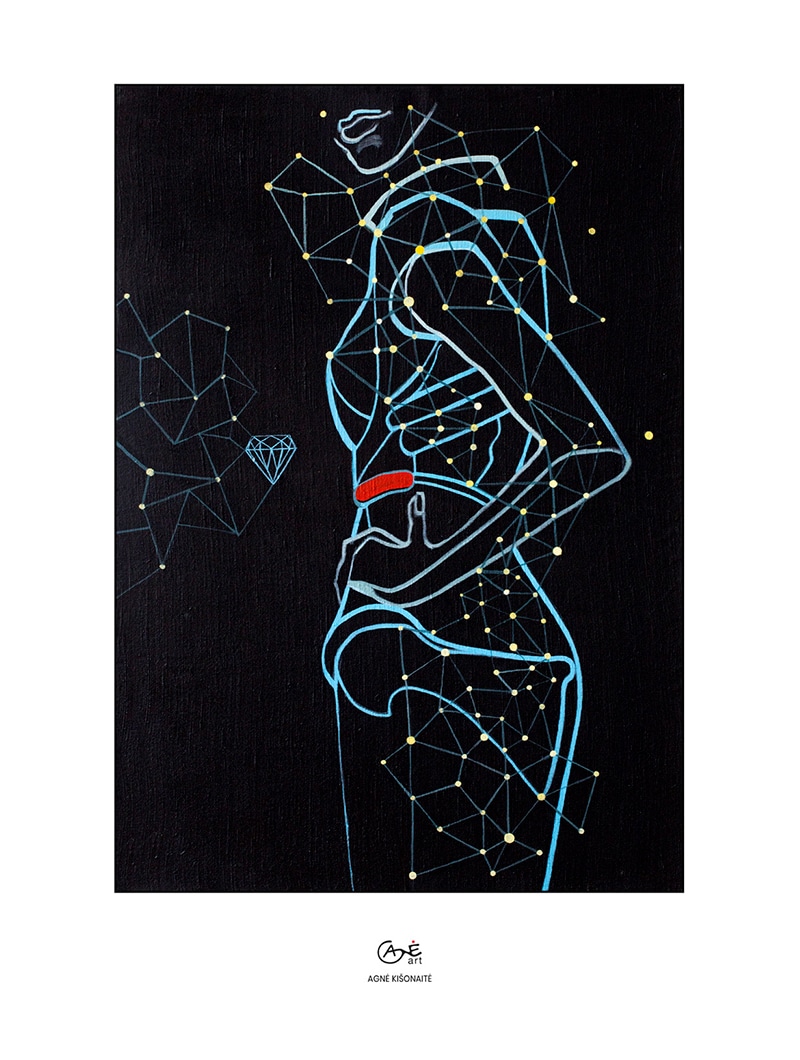 Thrill your walls with a stunning modern print. All prints are reproductions of my beautiful and colourful paintings.
*Your print would be hand-framed in a nice high quality frame, made from Eco-Friendly Bonanza wood.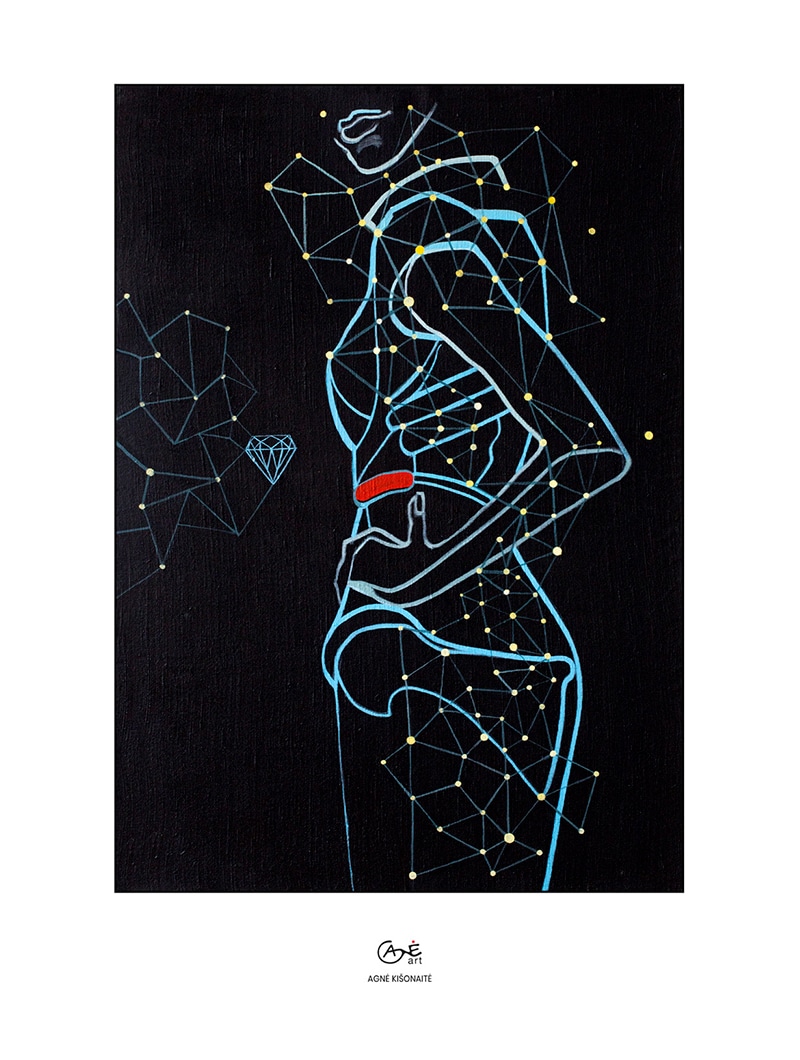 I really love Agne's painting style and use of bright and strong colours. Therefore I've decided to accomodate this "dancing" airplane in my home. Superb quality of both print and the frame, very carefully packed for international shipping, so the item has arrived in perfect condition.
Love this print :) When my husband brought this artwork, and I saw it - wow! Rich, vibrant colours, super quality of framing and paper. Would definitely recommend it!
Description
Reproduction designated to decorate not only the wall of your room but also the space of an office. A painting which is strong in a painted gaze yet quiet in shades easily fits in a contemporary, modern and Scandinavian interior.
The reproduction is exceptional and authentic – while creating it, an original painting is photographed by special technique and the photo transferred onto extremely high quality paper. All reproductions are signed by the author. Selection of mat, framing, preparation for hanging - each of these works is entrusted to professionals in their field. Reproductions come in two sizes.
This modern reproduction may also be a great gift - we can take care of wrapping it before shipment so that you could give it right away. The packed reproduction is shipped within 5 working days after ordering.