'WOODPECKER'
Linen hand-woven rug "Woodpecker" is hypoallergenic, eco-friendly, and you can be sure that the soft, delicate material will retain its features over time.

2,700 €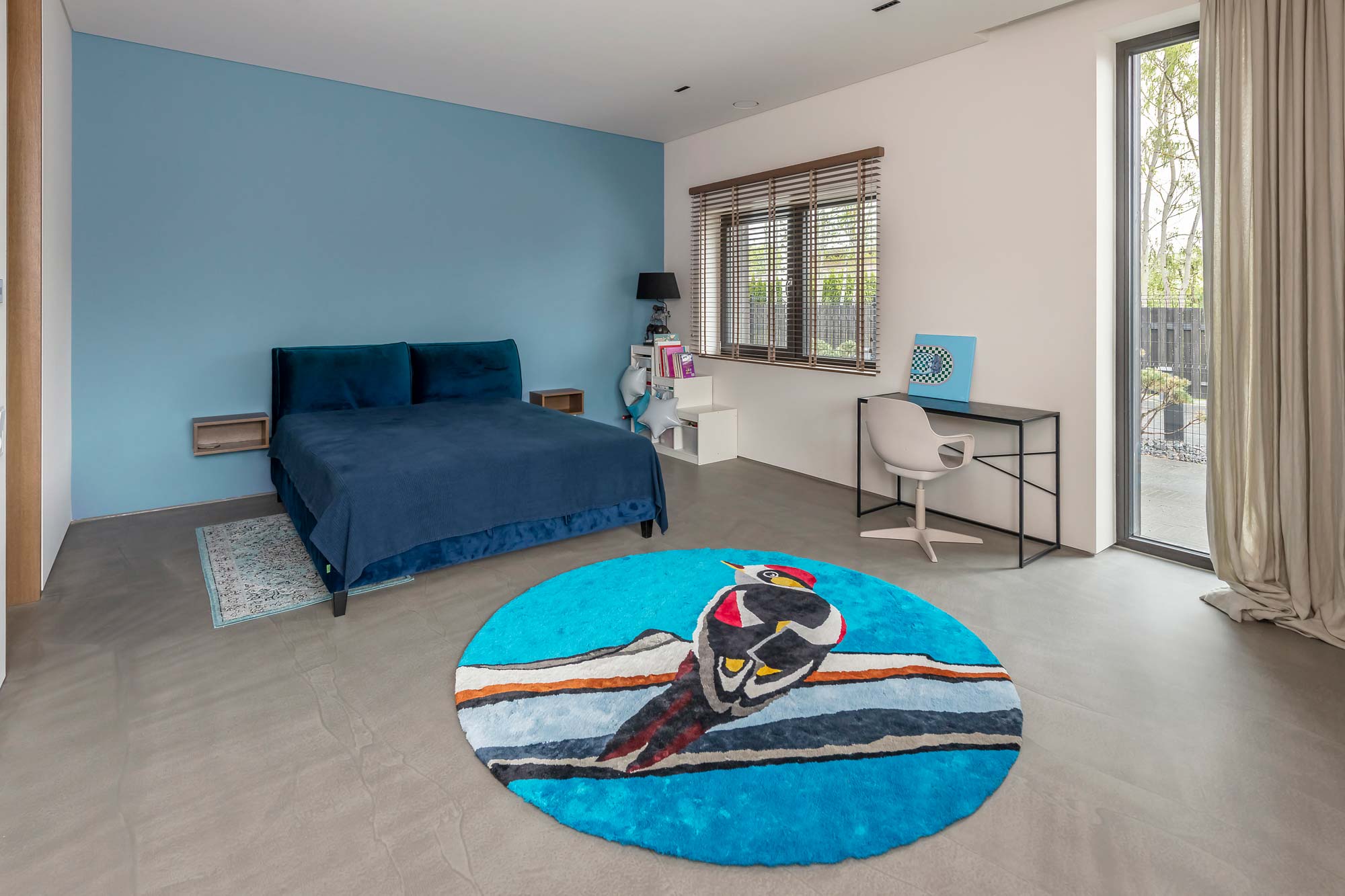 People often get surprised to see how remarkably a round area rug can transform their place. The round "Woodpecker" rug will add character, warmth, and style to any home. It is made from hypoallergenic, eco-friendly, hand-woven linen. Truly helpful to the environment – truly soft to the touch.
The idea to create this round rug came naturally. The artist doesn't often see woodpeckers around – but as she was getting ready for her first rugs exhibition, one bird repeatedly came to her window. The picture on the rug shows woodpecker's typical posture – alert, but ready to go back to drumming on the beloved old chestnut.
The "Woodpecker" round rug is the most vivid one in the entire birds' collection. The richness and intensity come from real life – the deep blue sky and the flaming red crown never fail to inspire. Neat, clean lines and carefully placed colorful specks contribute to the visual harmony of the piece.
"Woodpecker" round rug is extremely versatile – feel free to decide when and where to use it. The round rug will look perfect in the rustic or Scandinavian style living room, in the dining area under the table, or in the bedroom. It is natural, raw, full of visual vibrancy – but won't outshine your furniture. "Woodpecker" will find its place in modern interiors next to white walls or in contemporary environments (imagine it next to a bright red Jacobsen Egg Chair!). It is an elegant solution to anyone fascinated by beautiful round entryway rugs – a stylish accent that is not too overbearing but bold enough to become a conversation piece.
Size: 200 cm diameter;
custom sizes available upon request (+25% the original price)
Technique: Hand-woven
Composition: 100% linen; also contains a non-slip rubber underlay
Colors used: 12
Knot Density: 30 kpsc
Production time: 6 weeks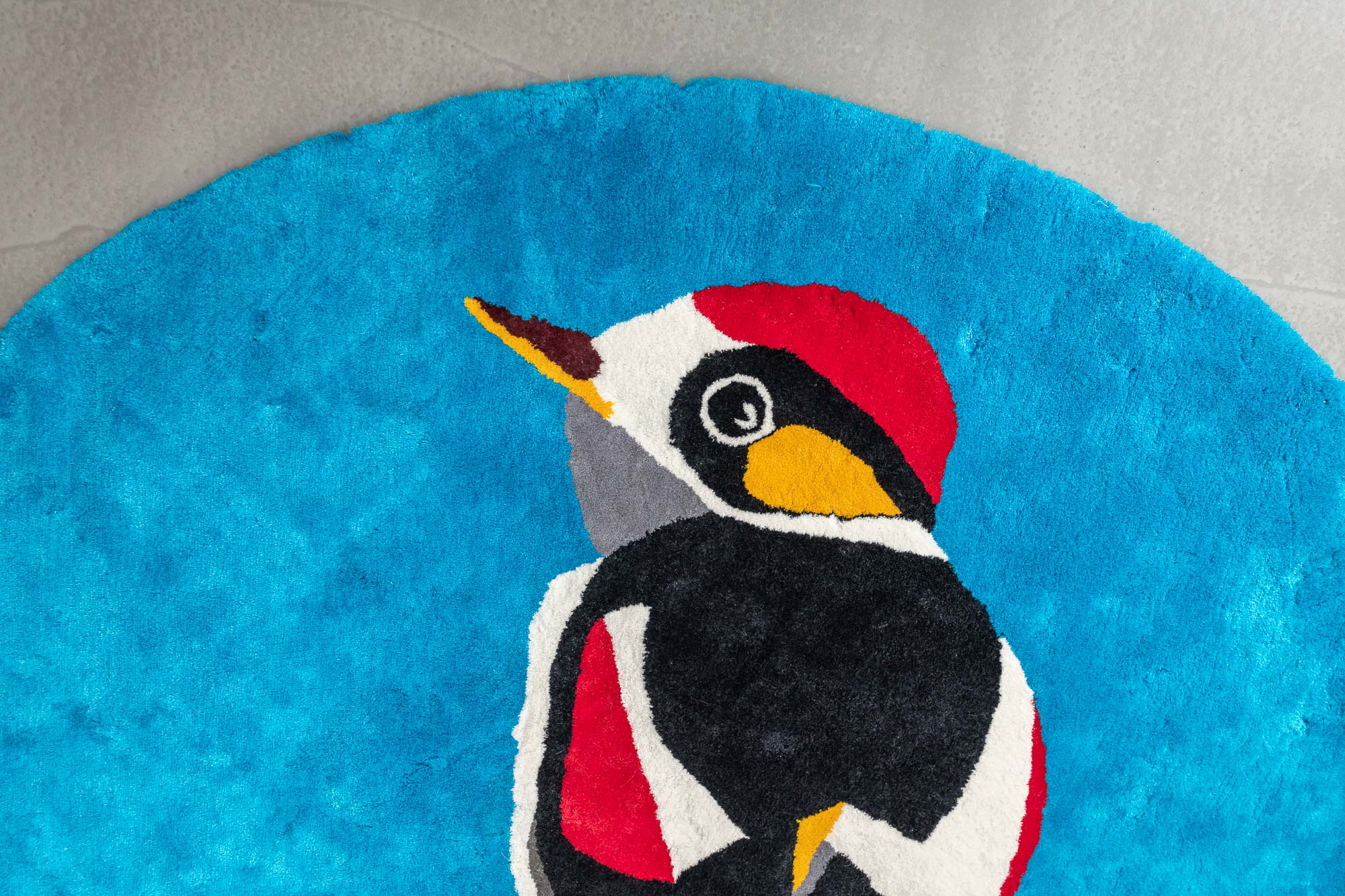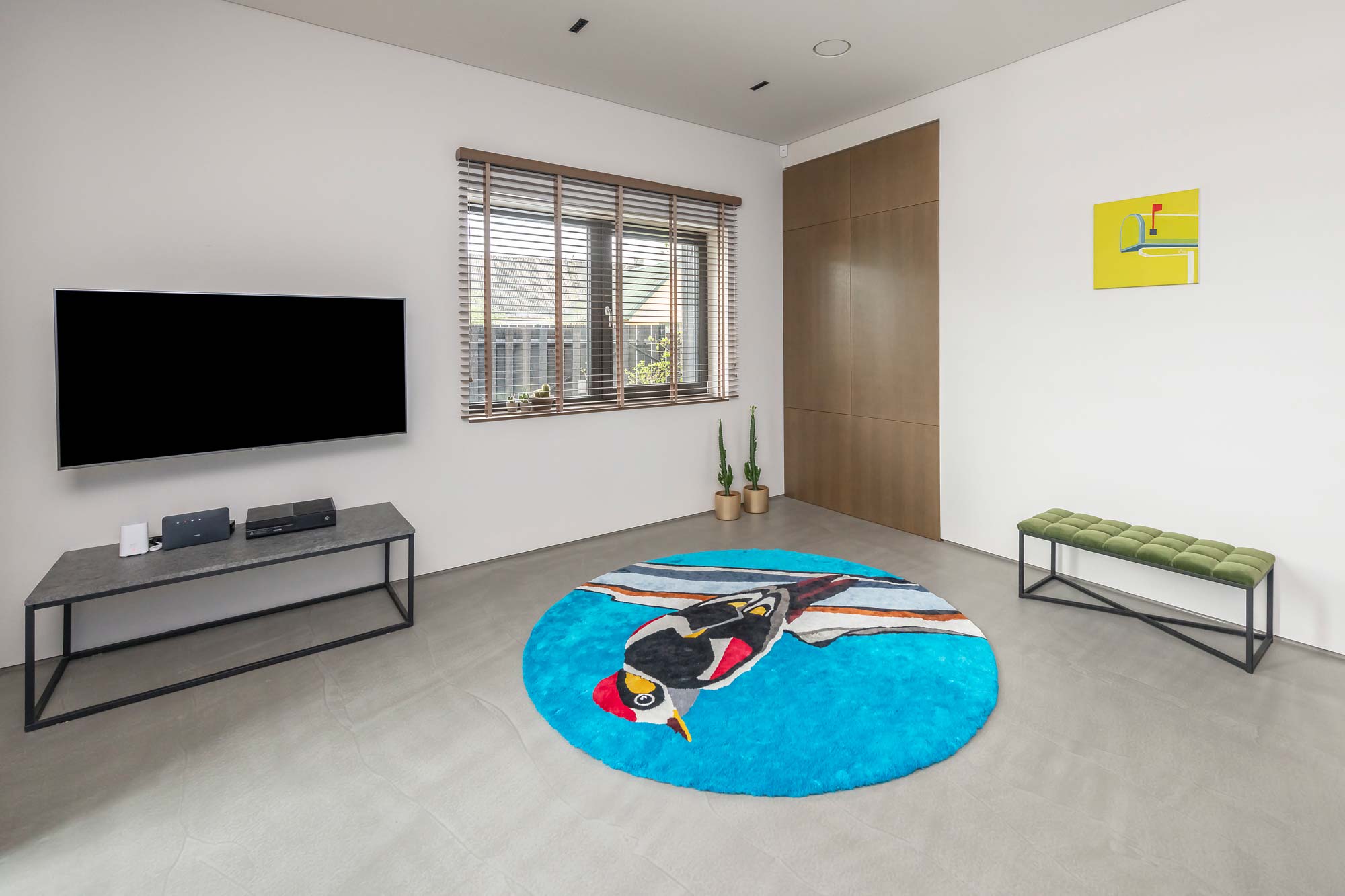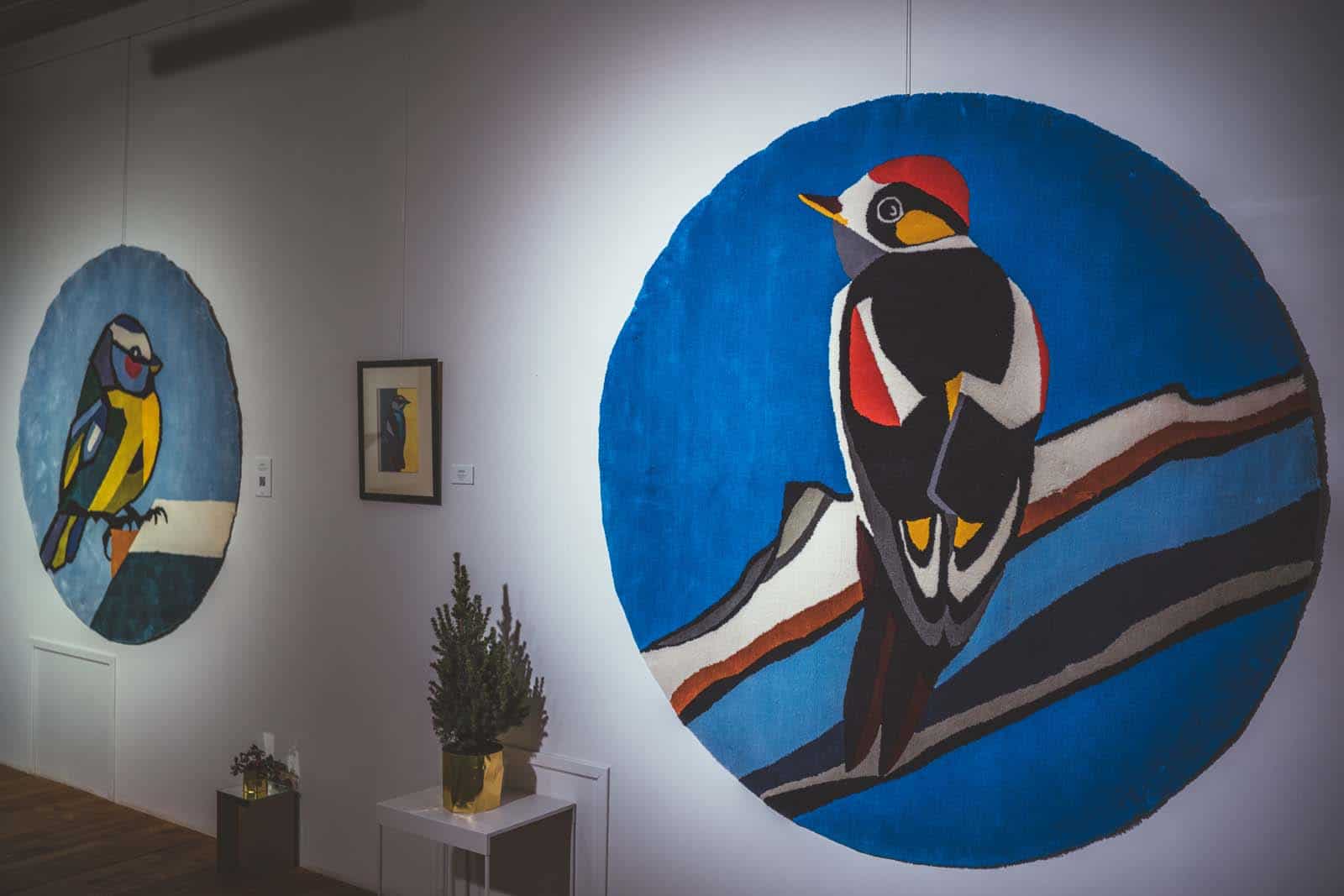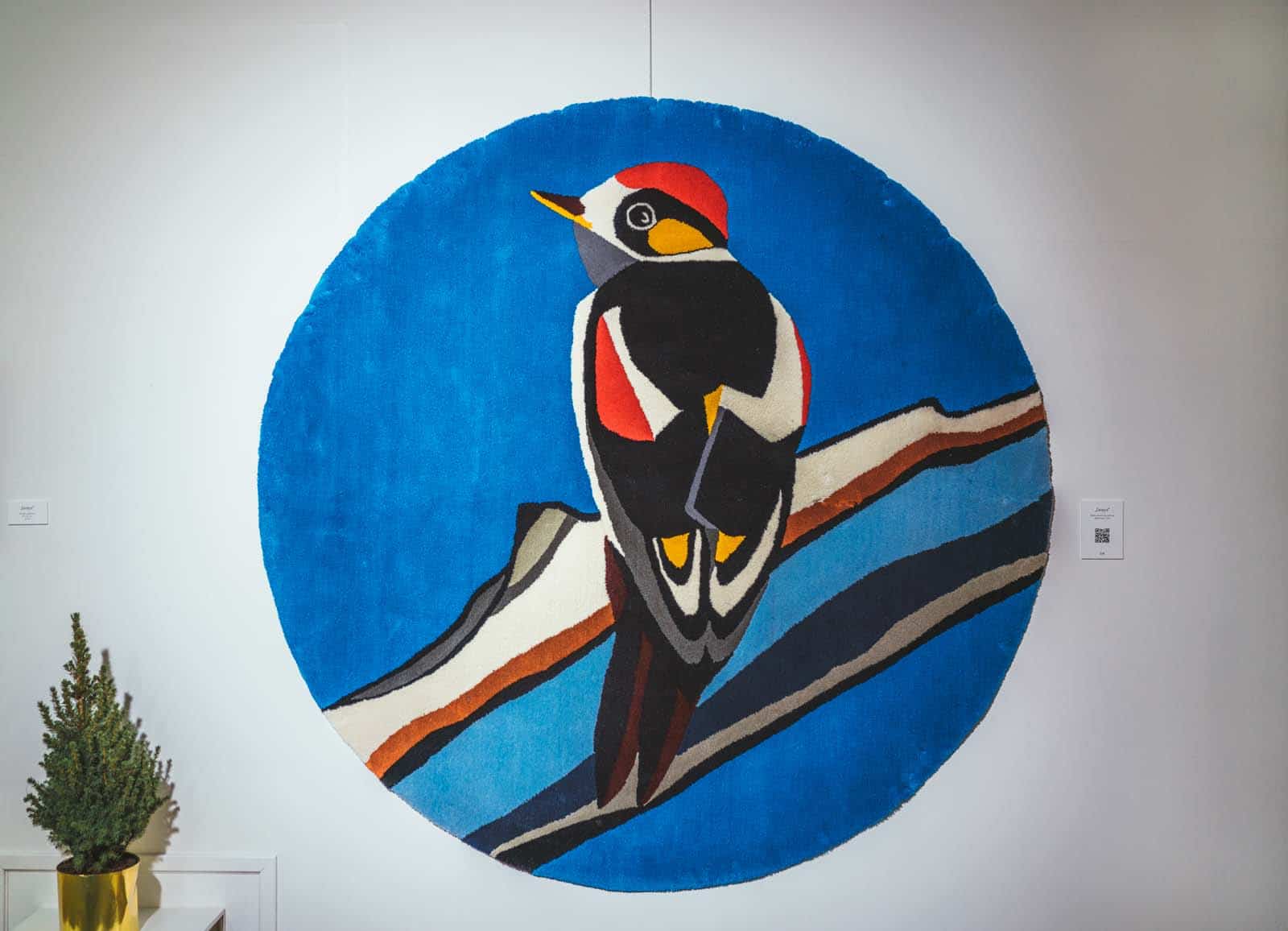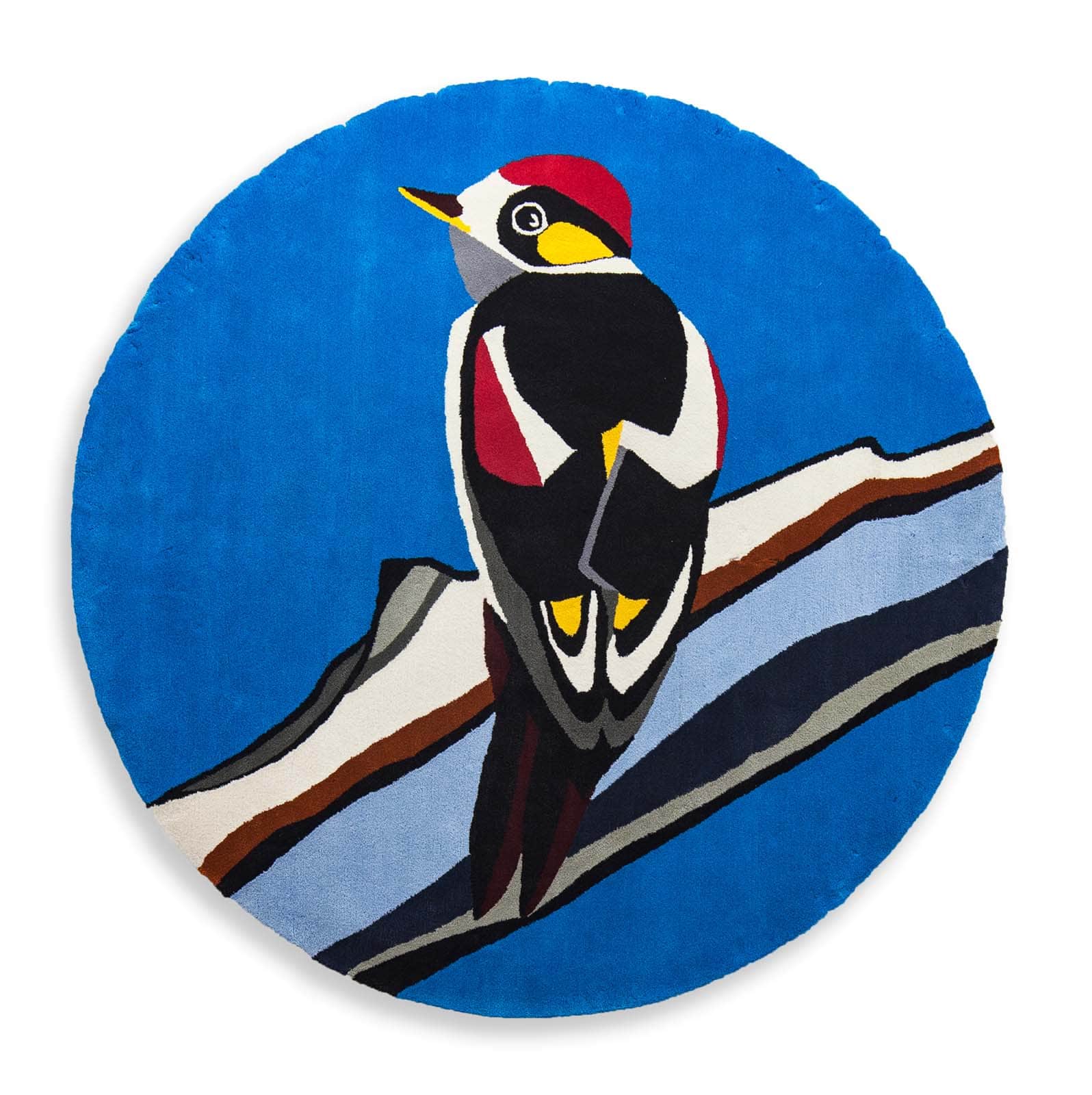 Contact to order Yours