'TITMOUSE'
"Titmouse" will not stay unnoticed. The bird's body is created from a bunch of colorful patches – yellow, moss green, emerald, turquoise, indigo, and blue.

2,700 €
There is no doubt that round entryway rugs can add dimension to your space and grab attention as soon as people walk in. A round "Titmouse" rug is hypoallergenic, eco-friendly, and handmade. Thanks to its colors and modern style, the rug will surely add a splash of vibrance to your home interior.
Titmouse is a small, lively, colorful bird beloved by countless painters. For her painting, Agnė wanted something unusual – so she decided to enlarge the tiny bird a hundred times and enhance its colors for a stronger, more intense effect. The palette of linen contains 72 shades – so it's no surprise that combining and mixing them requires lots of professional experience.
Among the usual round entryway rugs, "Titmouse" will not stay unnoticed. The bird's body is created from a bunch of colorful patches – yellow, moss green, emerald, turquoise, indigo, and blue. The shadows soften the vividness and make all colors sing beautifully together.
See what works best for you by laying the round area rug on the floor or hanging it on the wall. "Titmouse" rug is two-sided and will act as a stylish room divider, sharpening the boho atmosphere. "Titmouse" rug will find its place in your living room, bedroom, or children's room. Its pattern and colors will contrast well against modern, minimalist, Scandinavian interiors, as well as make a stylish addition to spacious mid-century style apartments. If you're seeking a round rug for your loft, "Titmouse" will be a perfect match to metallic constructions or brick walls. Due to its raw, natural features, the round rug might complement the rustic style, too.
Size: 170 cm diameter;
custom sizes available upon request (+25% the original price)
Technique: Hand-woven
Composition: 100% linen; also contains a non-slip rubber underlay
Colors used: 13
Knot Density: 30 kpsc
Production time: 6 weeks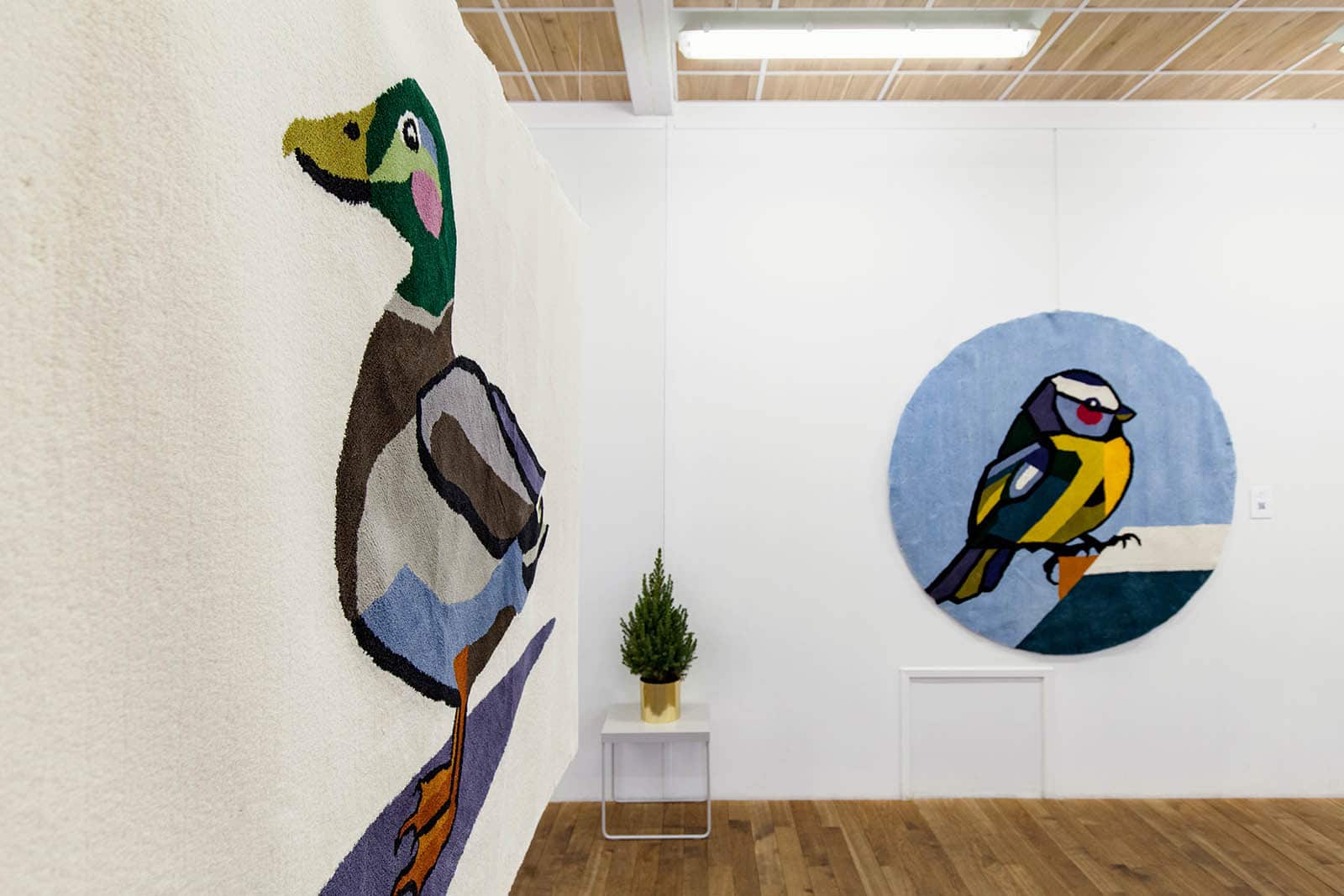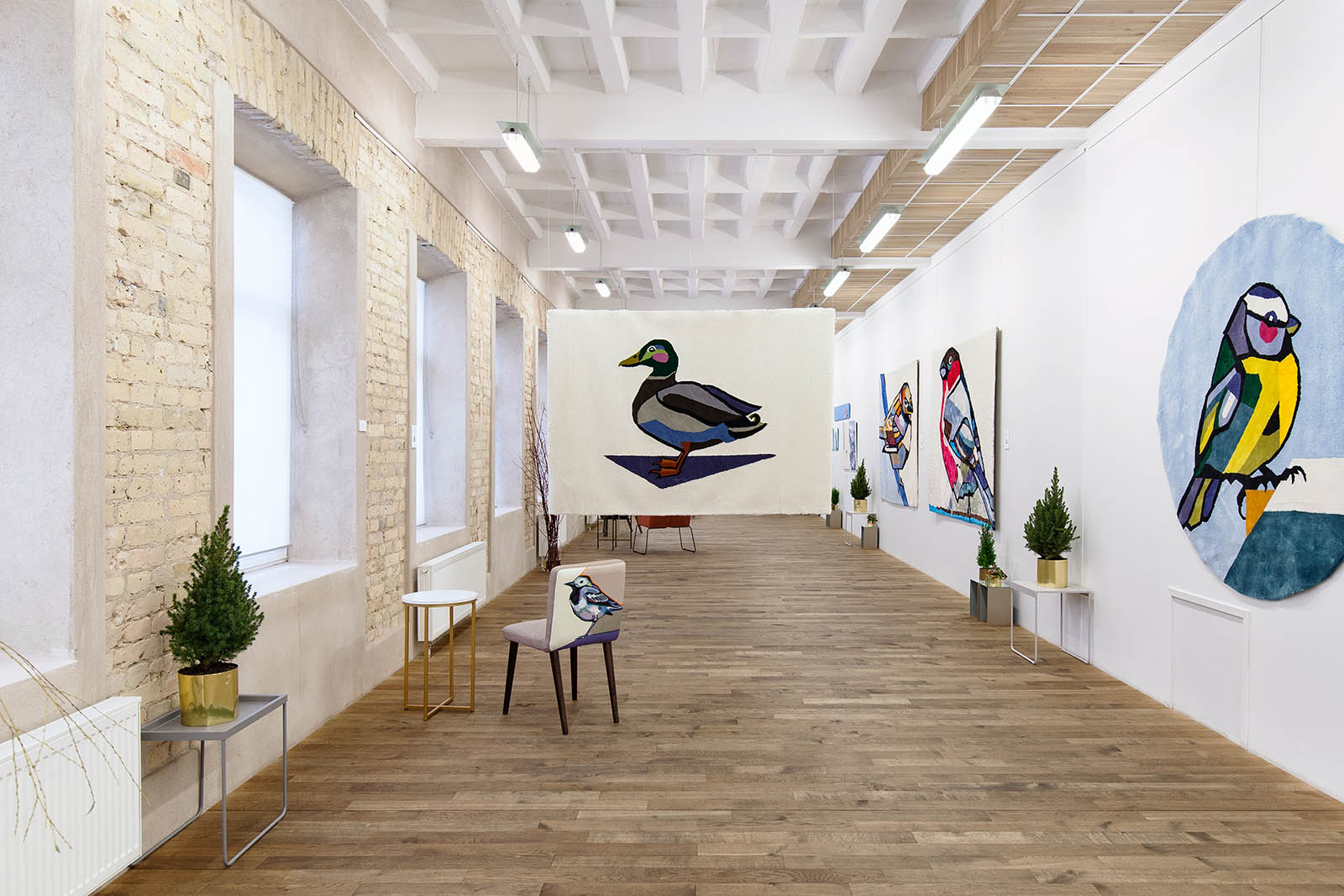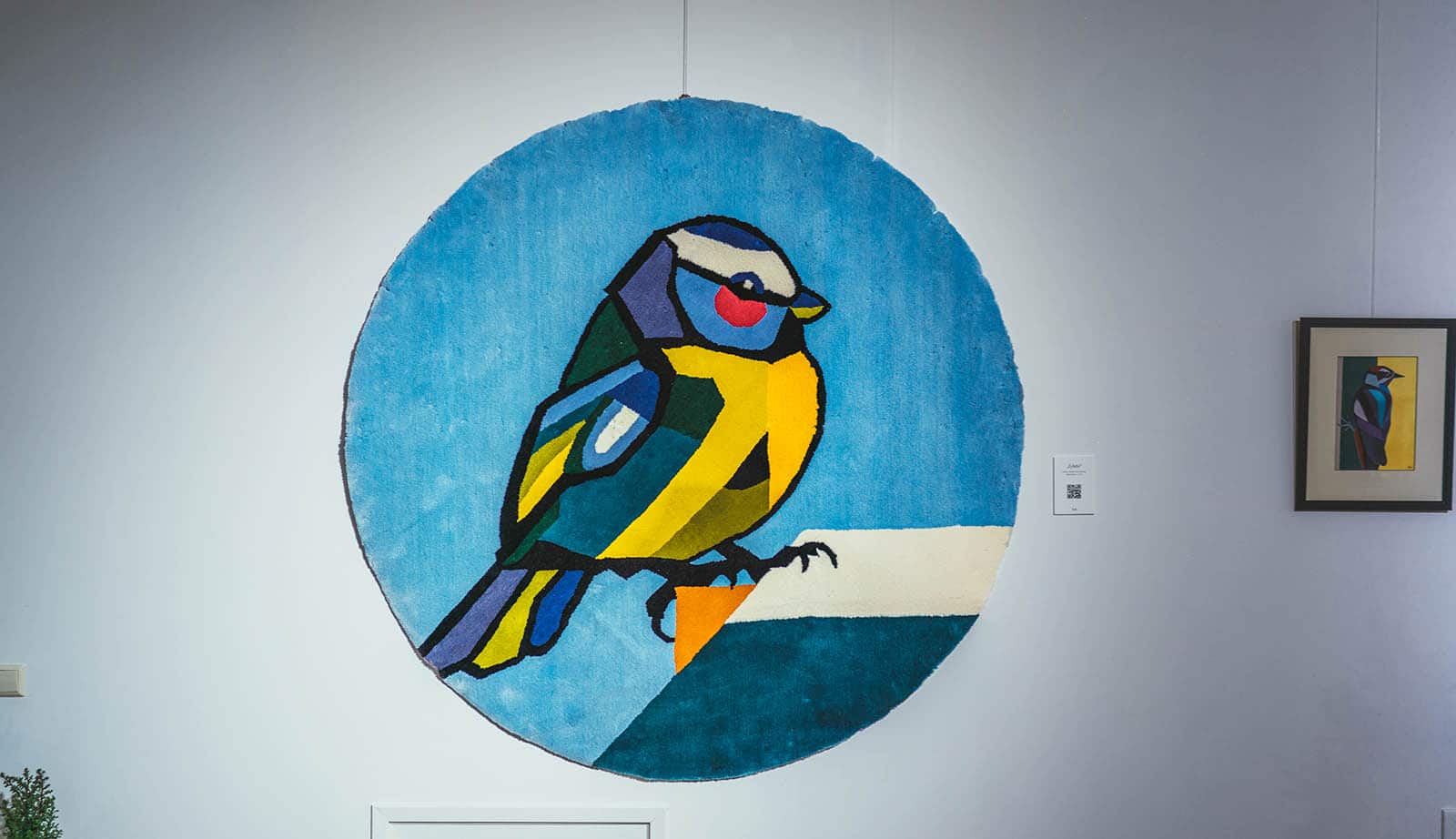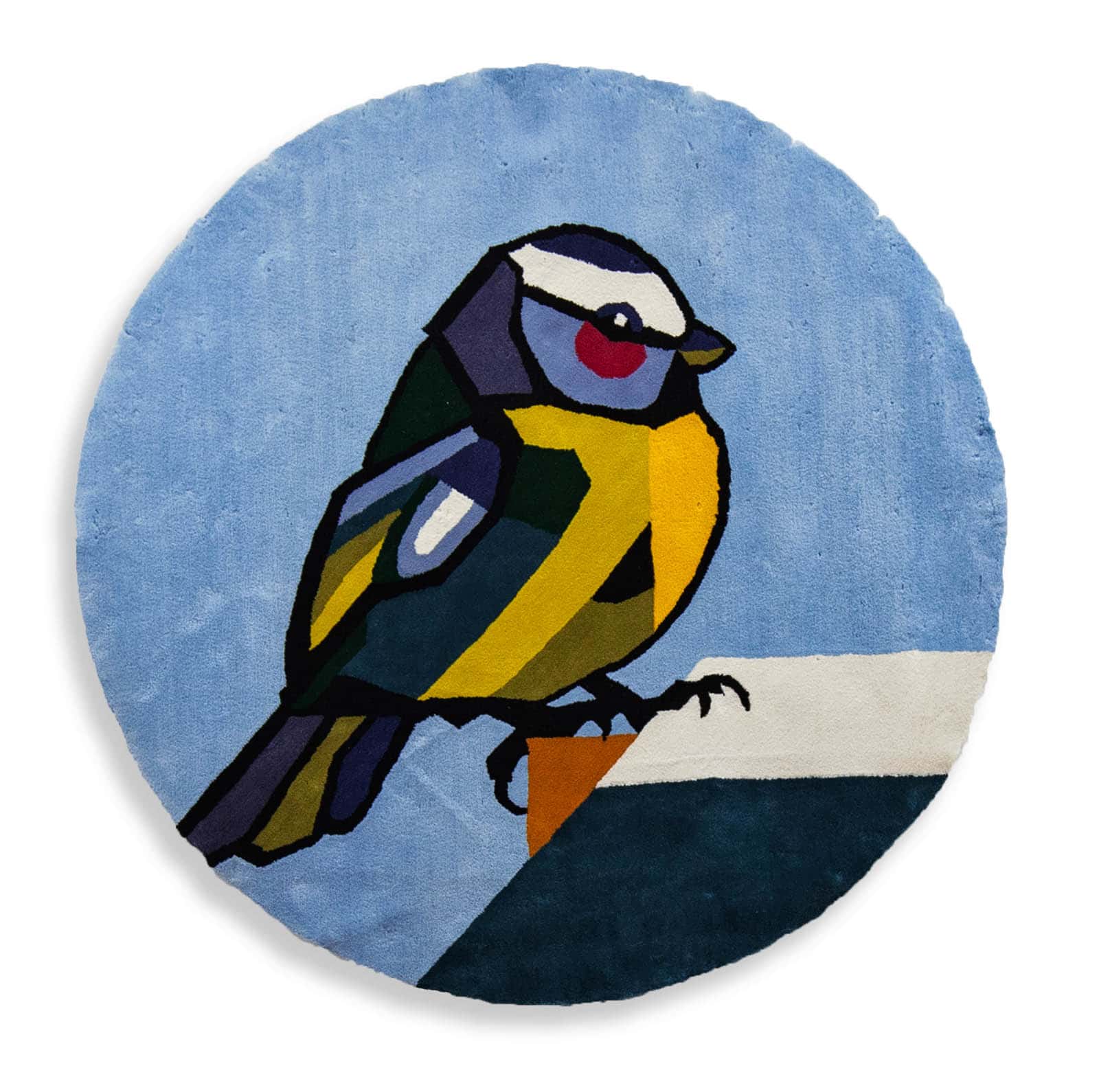 Contact to order Yours