'SEAGULL'
Linen hand-woven rug "Seagull" is hypoallergenic, eco-friendly, and you can be sure that the soft, delicate material will retain its features over time.

2,900 €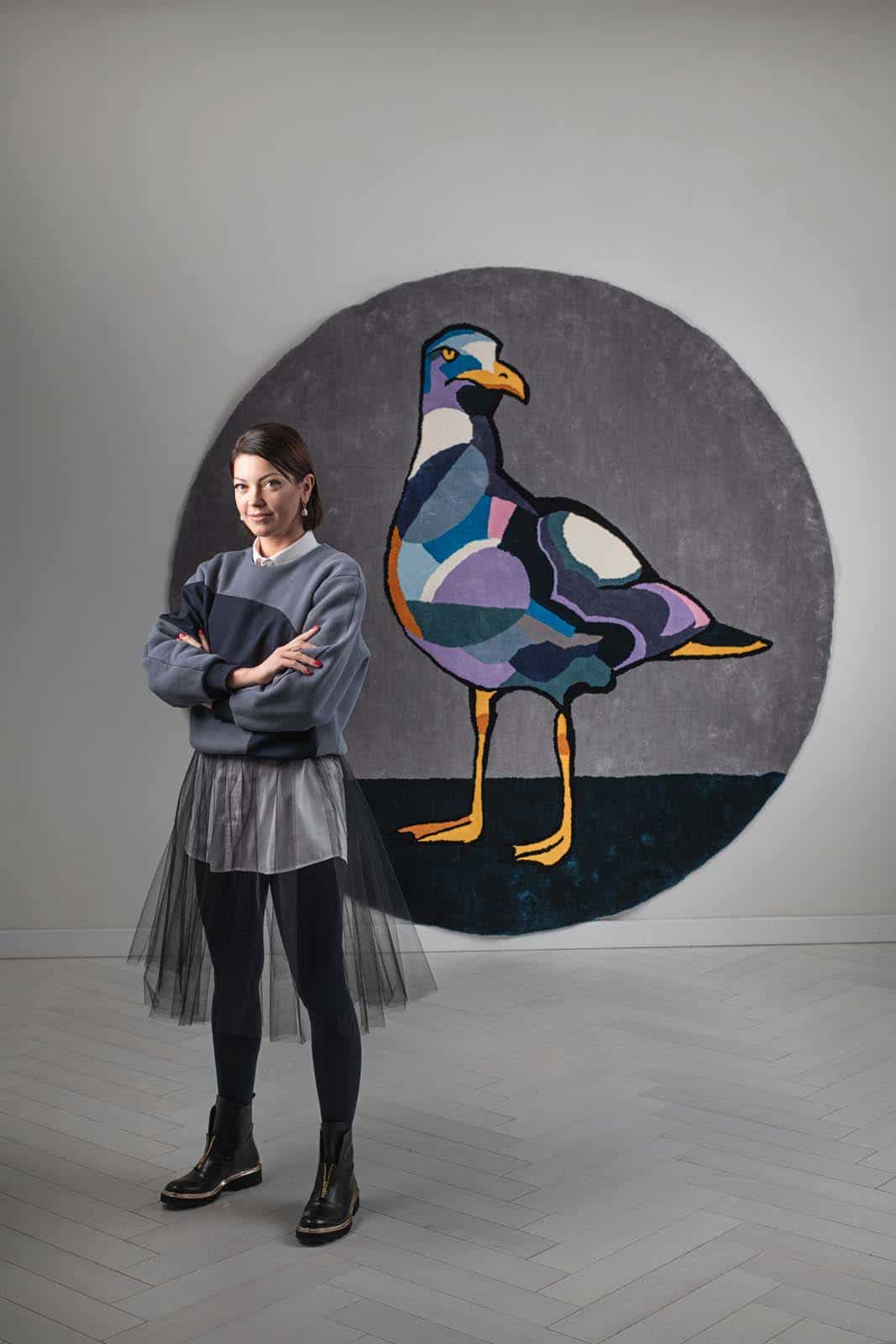 For anyone interested in generously sized colorful round rugs, "Seagull" is the right pick. An incredibly soft linen hand-woven rug is hypoallergenic and ecological – so it will be friendly both to you and the environment. You may be spoilt for choice of round entryway rugs – but this one deserves a league of its own.
What's the story behind it? In the studio, the artist had a canvas that remained blank – she just couldn't come up with the right idea. Then one day, after a trip to the seaside, the idea was suddenly born. A proud seagull – that's what the canvas asked for. While creating a painting, Agnė already knew it would later turn into a rug. The "Seagull" area rug eventually became a signature piece. The print is bold and asymmetrical (which is unusual for rugs!), yet harmonious and clear at the same time – just like the artist's craft in general.
The seagull is painted in blue, grey, and white colors, with yellow beak and feet. The bird is very distinct in an ashy background. The "Seagull" area rug has a contemporary, timeless feel to it, and will find its place in multiple interiors. The theme will nicely match a coastal style home, and colors will be suitable for industrial buildings and lofts. The Scandinavian minimalist living room or bedroom would welcome the round rug as the main accent. The "Seagull" rug is also decorative enough for regency style apartments with rich textures and golden elements.
The round shape is often associated with positivity – from feng shui to magical circles, protecting from bad energy. "Seagull" linen rug is unlike other round entryway rugs. It contains 14 colors, and the vibrant shades might seem contrasting – but in fact, they all make a perfectly balanced mix.
Don't limit yourself: the round "Seagull" area rug is highly adaptable and will look perfect anywhere – your living room, bedroom, or under your dining table. Whenever you feel it's time to use a round rug to create a cozy home, "Seagull" with all its beautiful colors will be up for the task.
Size: 230 cm diameter;
custom sizes available upon request (+25% the original price)
Technique: Hand-woven
Composition: 100% linen; also contains a non-slip rubber underlay
Colors used: 14
Knot Density: 30 kpsc
Production time: 6 weeks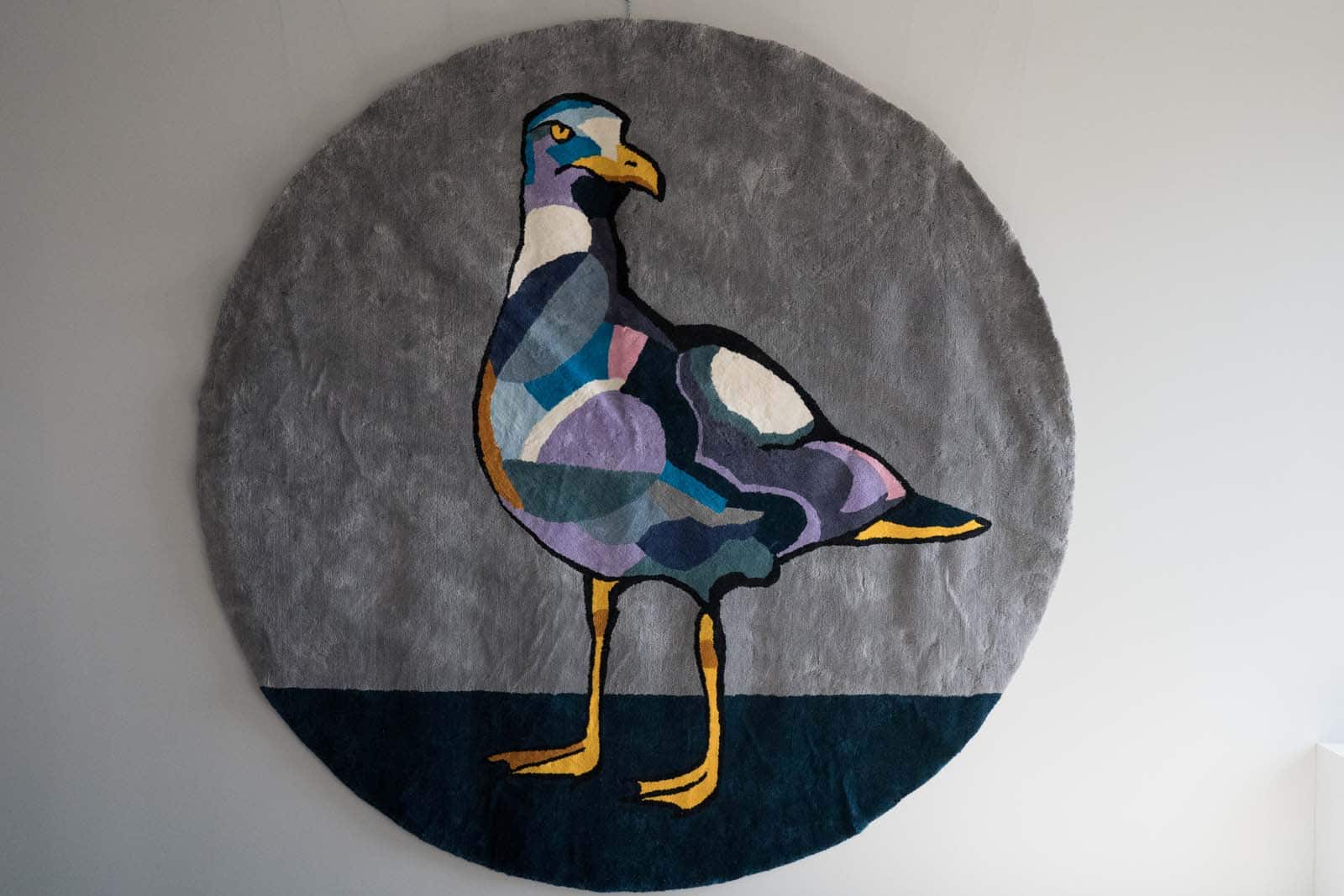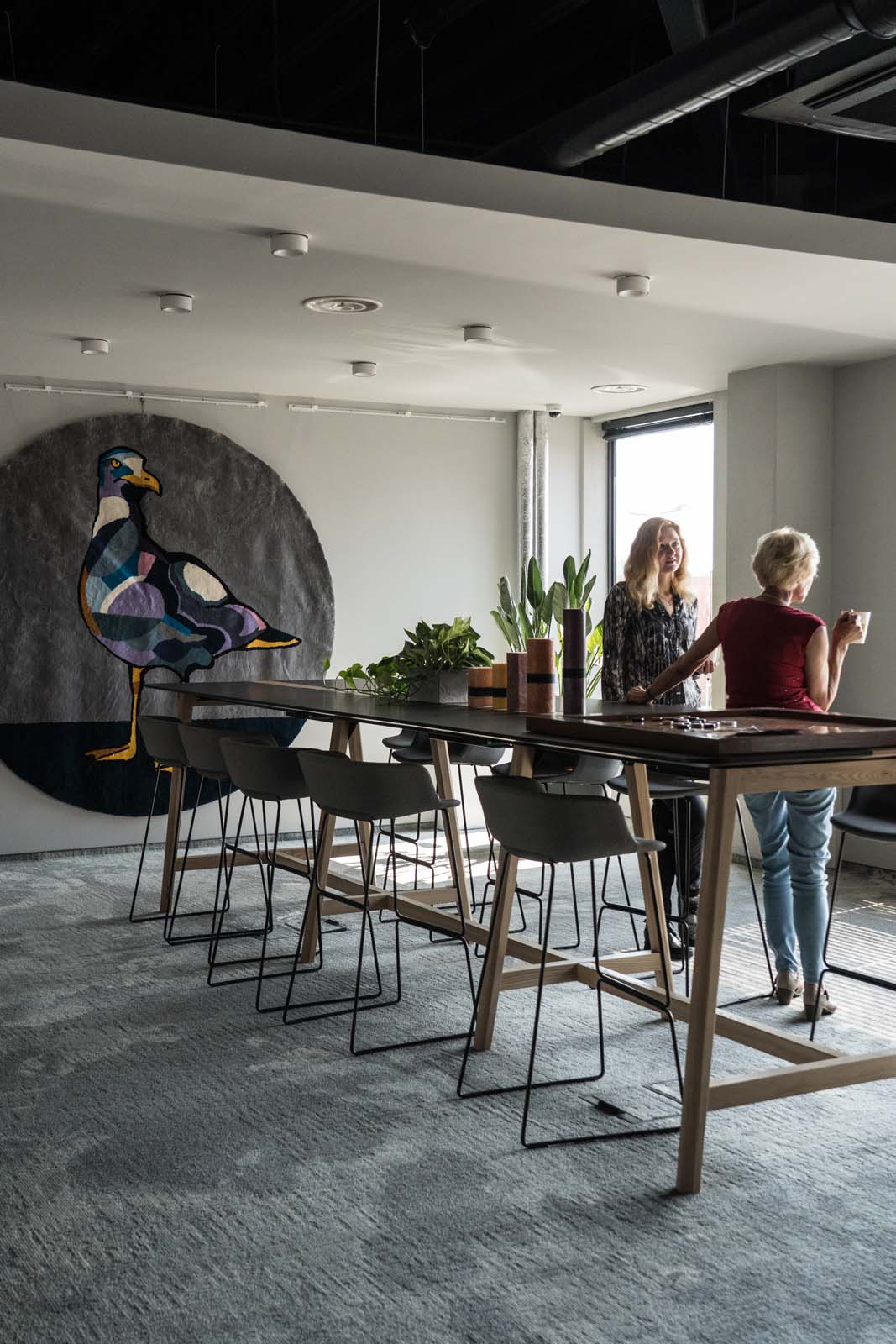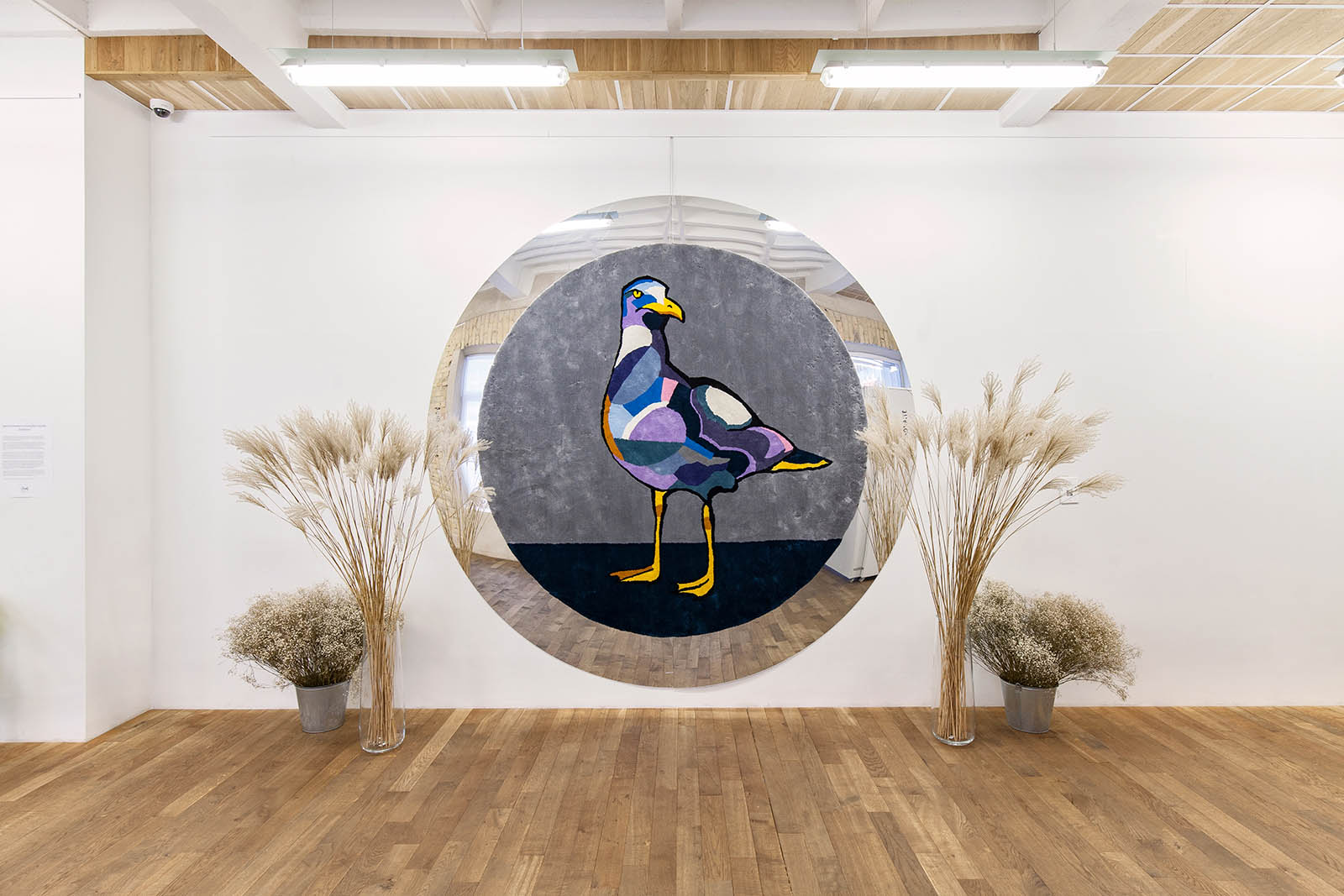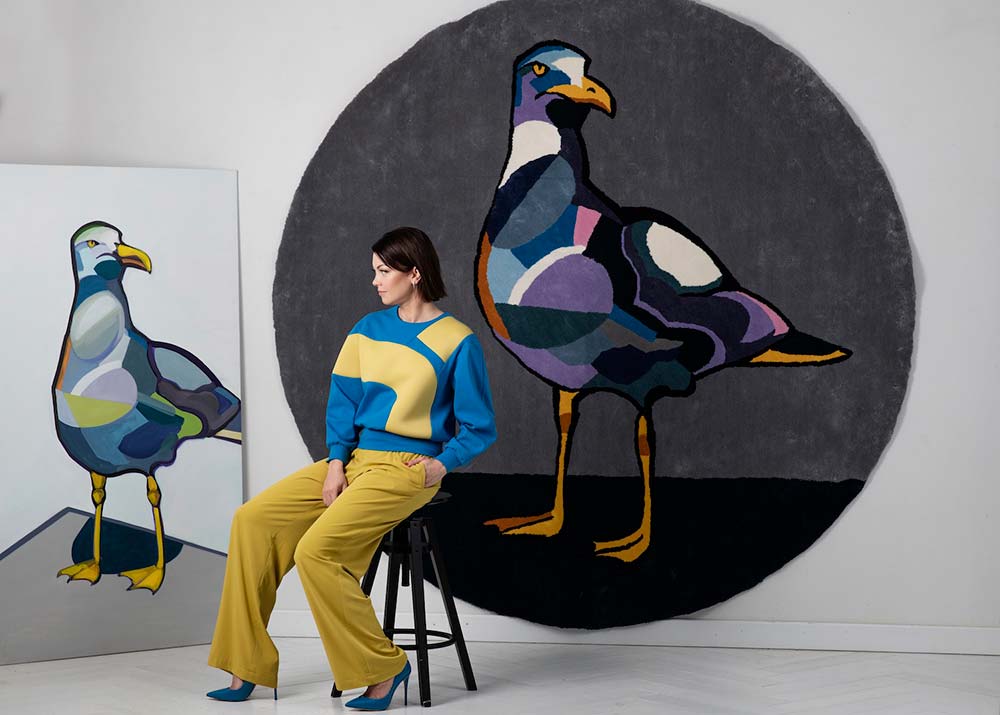 Contact to order Yours