'RUBBER DUCK'
Linen hand-woven rug "Rubber Duck" is hypoallergenic, eco-friendly, and you can be sure that the soft, delicate material will retain its features over time.

2,300 €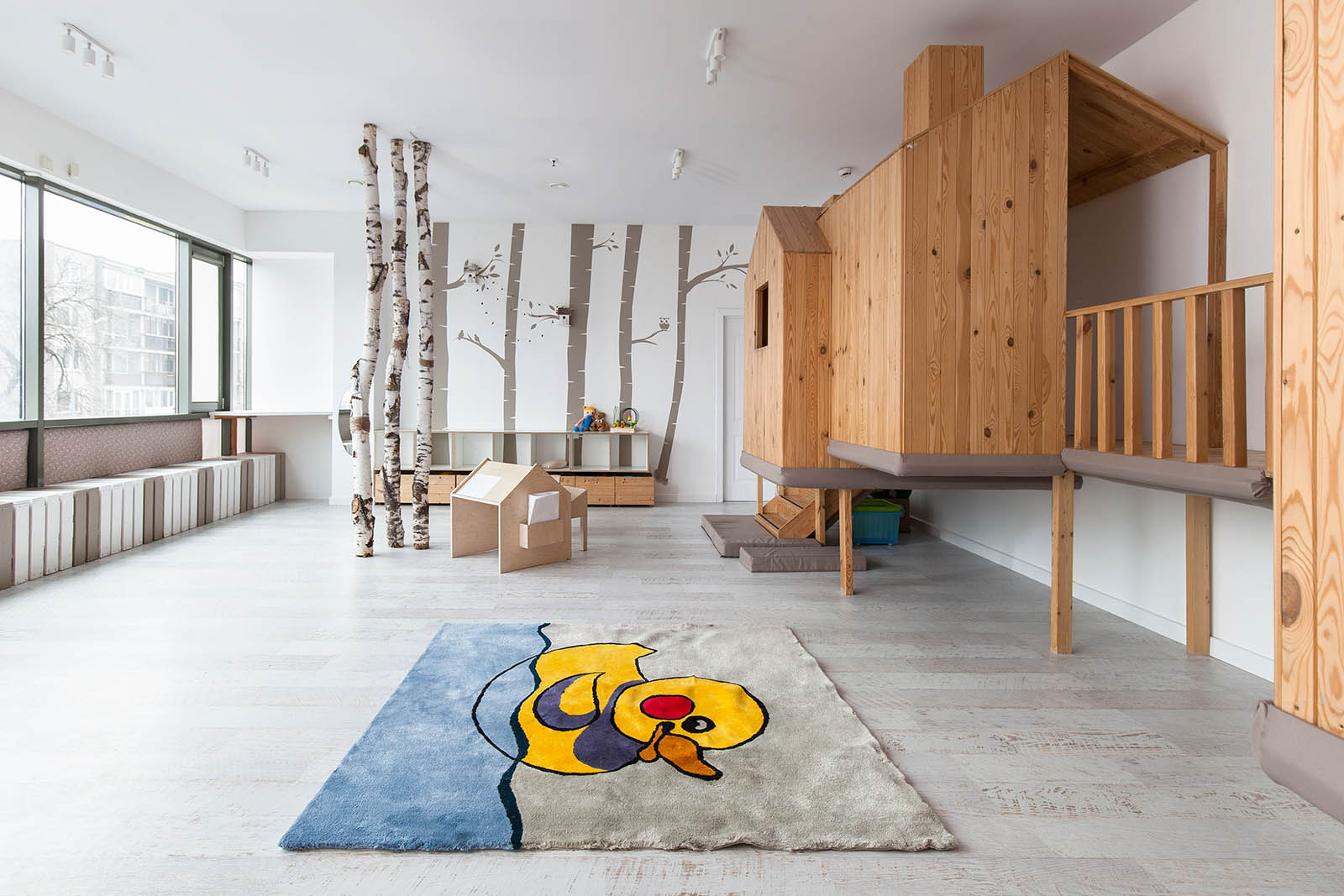 There is nothing like a soft linen rug for chilly evenings or cozy mornings. Linen hand-woven rug "Rubber Duck" is hypoallergenic, eco-friendly, and you can be sure that the soft, delicate material will retain its features over time.
The idea for this rug dawned on Agne as she watched her little boy playing in the bath. The visual harmony in the "Rubber Duck" rug is created by various things: the seamless contour, the soft lines of the bird's beak, the delicate waves. There are not many colors in the rug's picture – but linen texture offers some distinct nuanced hues (the rug changes color by touching it).
"Rubber Duck" easily stands out from the crowd of colorful area rugs. It is big, soft, and contains a subtle velvety shine. Feel free to pair it with a range of interior styles. It will be a lively decoration in a Scandinavian-style living room or a loft-style apartment that thrives on contrasting details. The square rug will also add playful vibes to your kid's room. Beware of the fun fact: once the square rug slides into your design scheme, it might start playing a surprisingly big role – as a fun statement piece, gathering all the family together.
Size: 170 x 170 cm;
custom sizes available upon request (+25% the original price)
Technique: Hand-woven
Composition: 100% linen; also contains a non-slip rubber underlay
Colors used: 9
Knot Density: 30 kpsc
Production time: 6 weeks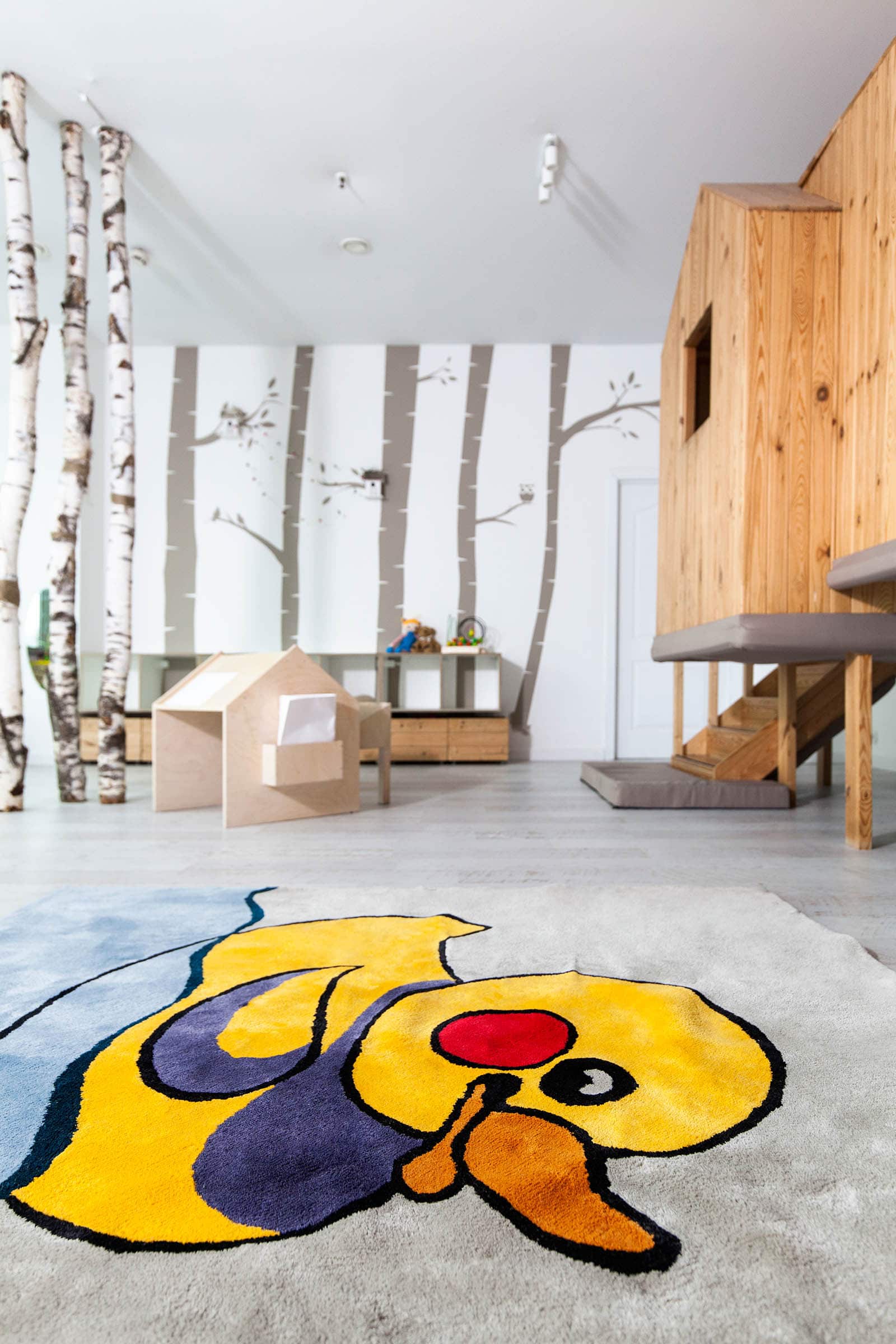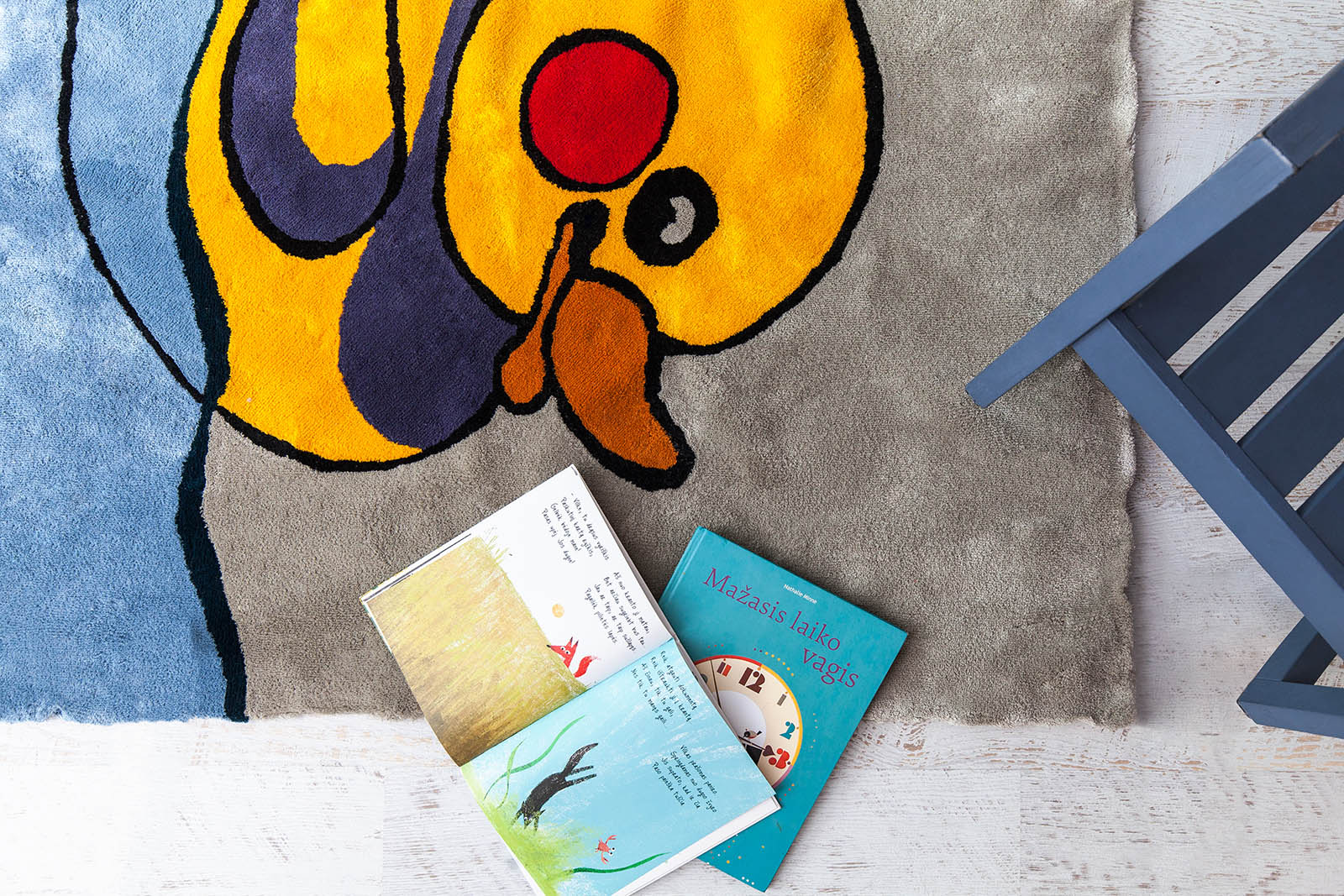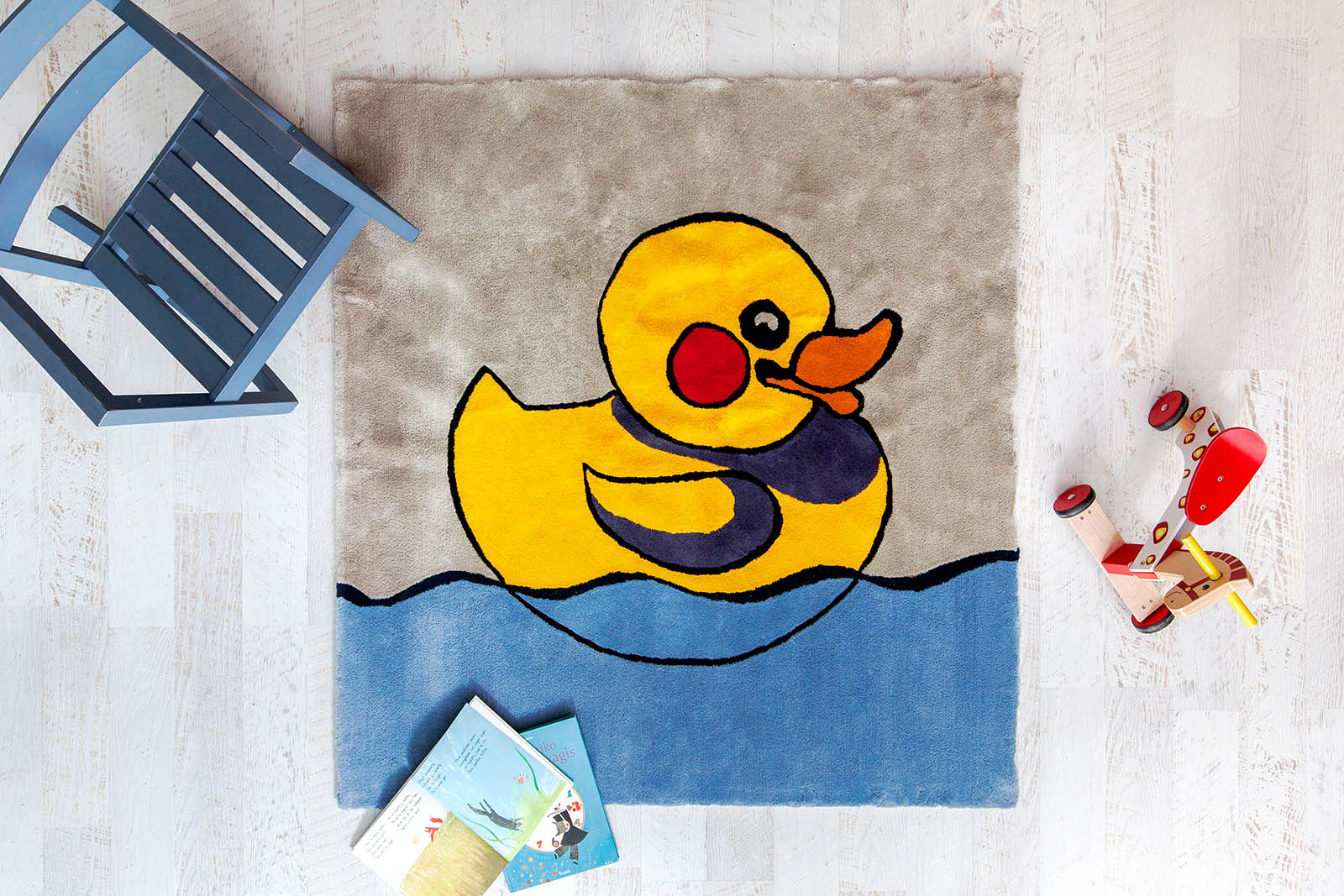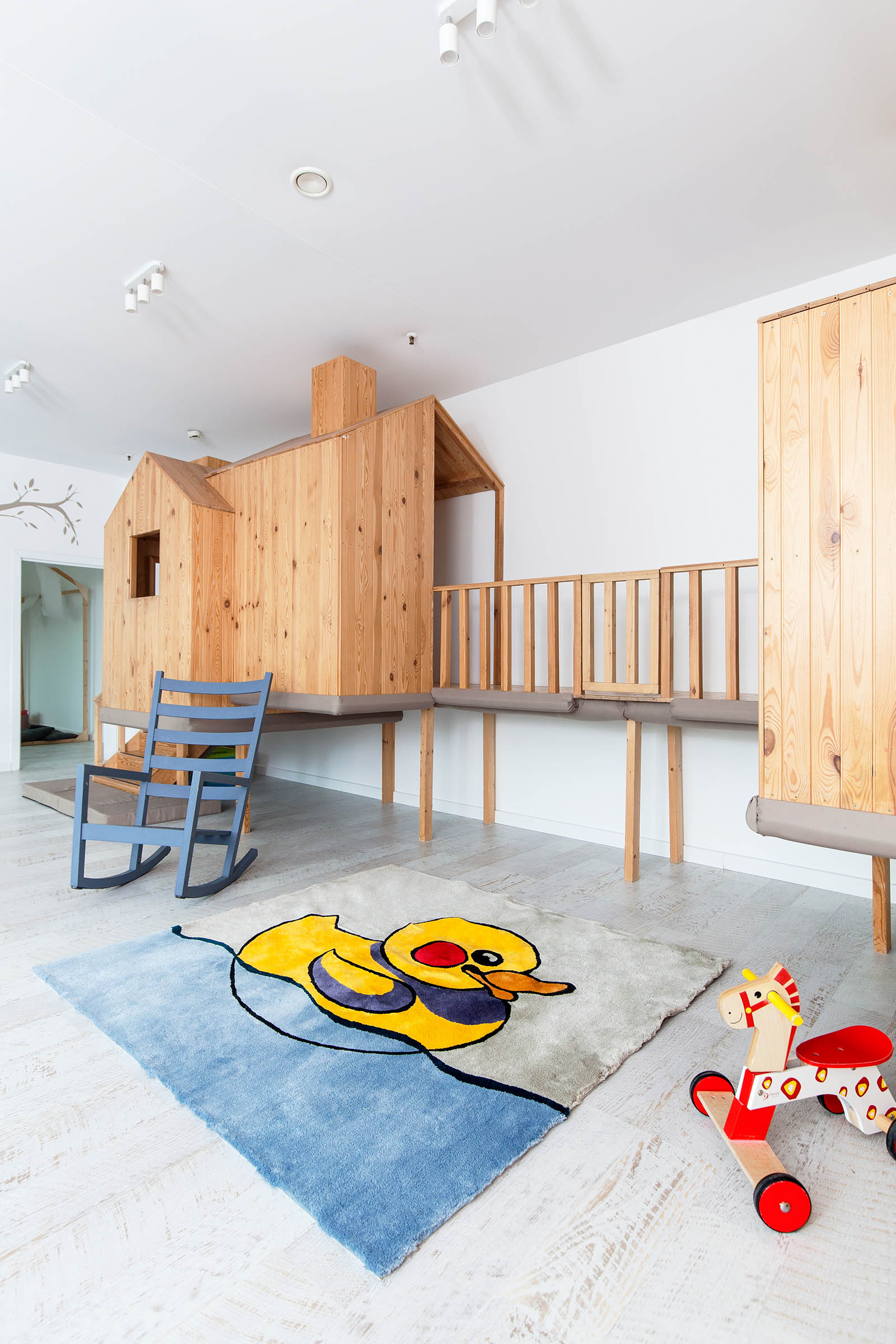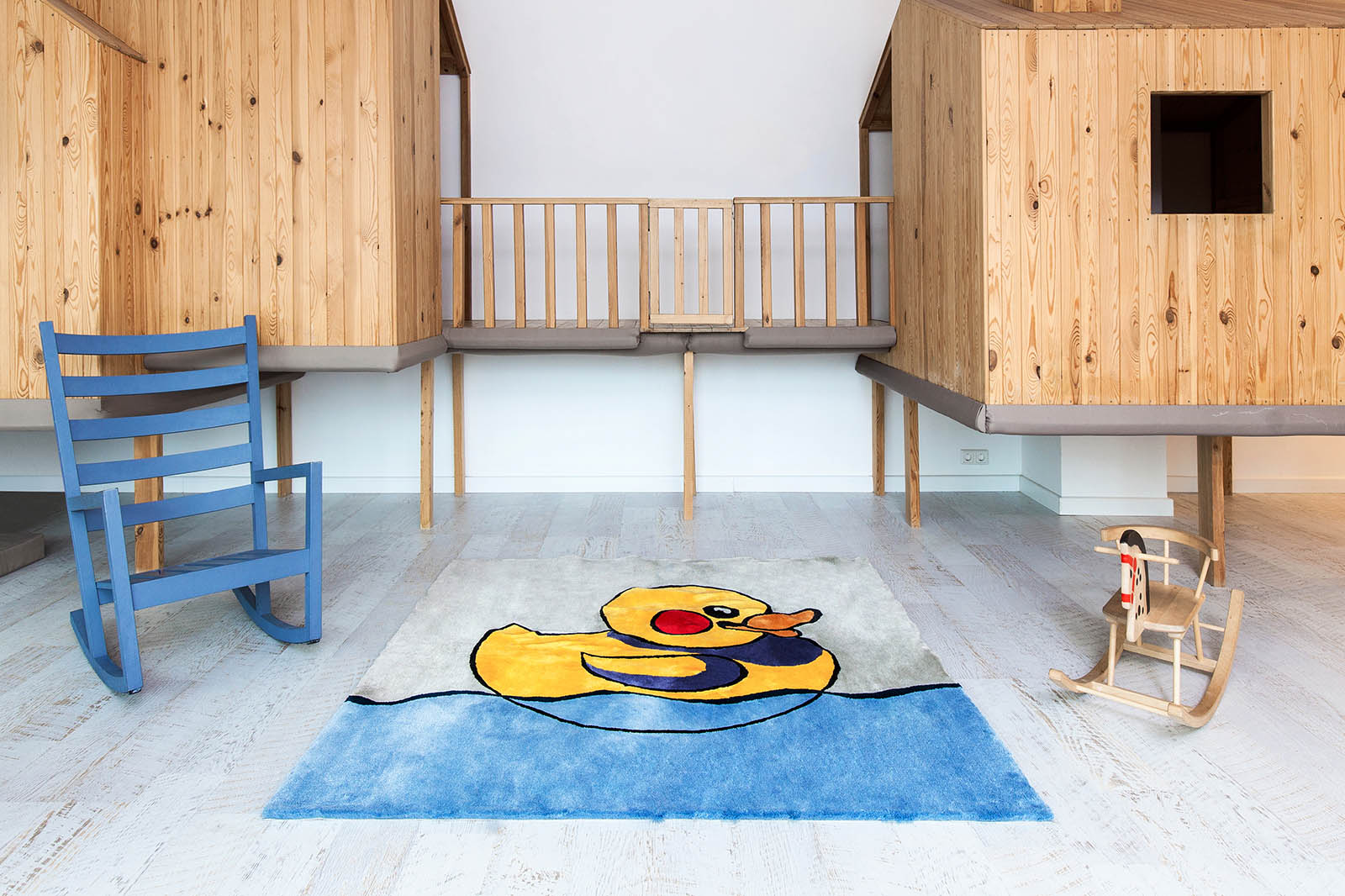 Contact to order Yours