'GOLDCREST'
Linen hand-woven rug "Goldcrest" is hypoallergenic, eco-friendly, and you can be sure that the soft, delicate material will retain its features over time.

1,700 €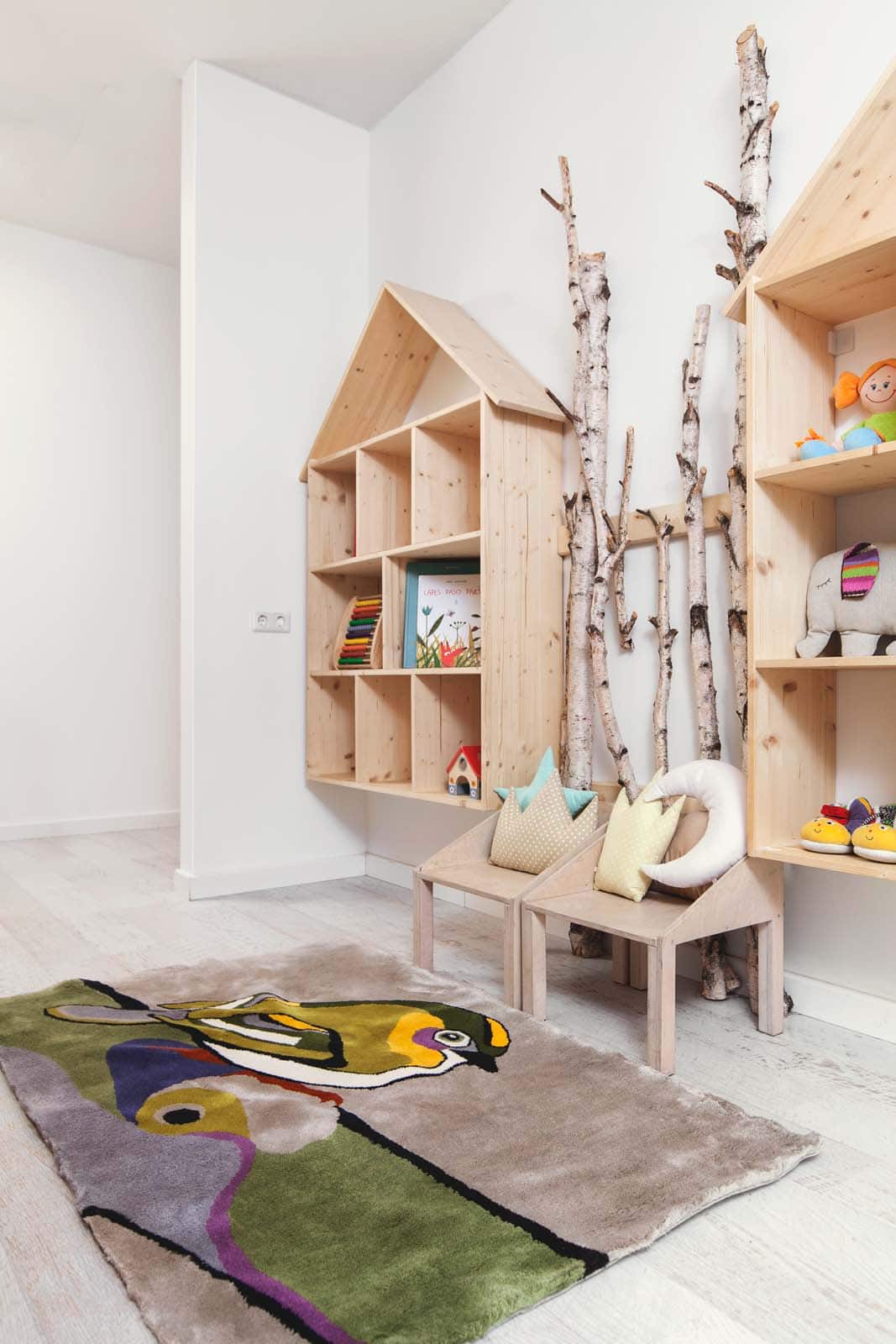 If you search for a functional, hypoallergenic, eco-friendly rug that is also an art piece, "Goldcrest" will come to your aid. It is hand-woven, made from linen, and is sure to prevent your place from looking bland.
Agnė's main idea was to end the birds' rug collection with a lesser-known accent. That's when a goldcrest stepped into the picture as a beautiful inspiration. The bird had its favorite spot in the chestnut in the backyard. The goldcrest blended smoothly into the environment with its gloomy, earthy, natural colors – yet it was impossible to ignore. When the "Goldcrest" rug was finished, it was donated to an auction to support children's oncology. Intense competition occurred, and eventually, the piece was sold for €2500.
Whether you want a piece of art in the middle of the nursery or just a small, cozy rug under a desk, "Goldcrest" will work for you. This rectangular rug is the smallest item of the collection. It easily fits into various areas: living room, bedroom, children's room, or your home office. You may also consider hanging it on the wall like a painting. The primary colors of the "Goldcrest" rug are warm grey, muddy green, and dull olive. A batch of honey, purple, black, and white accents help lift the overall tone of the art piece.
The rug will work nicely in bright Scandinavian interiors. If you live in a modern place, the vivid elements of the "Goldcrest" rug will create a delicate balance with its clean aesthetic. The predominance of warm, muted shades will make it suitable for Mediterranian or even classical interior. The hypoallergenic rug may also enrich the atmosphere in the places of industrial, mid-century, and rustic styles.
Size: 150 x 100 cm;
custom sizes available upon request (+25% the original price)
Technique: Hand-woven
Composition: 100% linen; also contains a non-slip rubber underlay
Colors used: 12
Knot Density: 30 kpsc
Production time: 6 weeks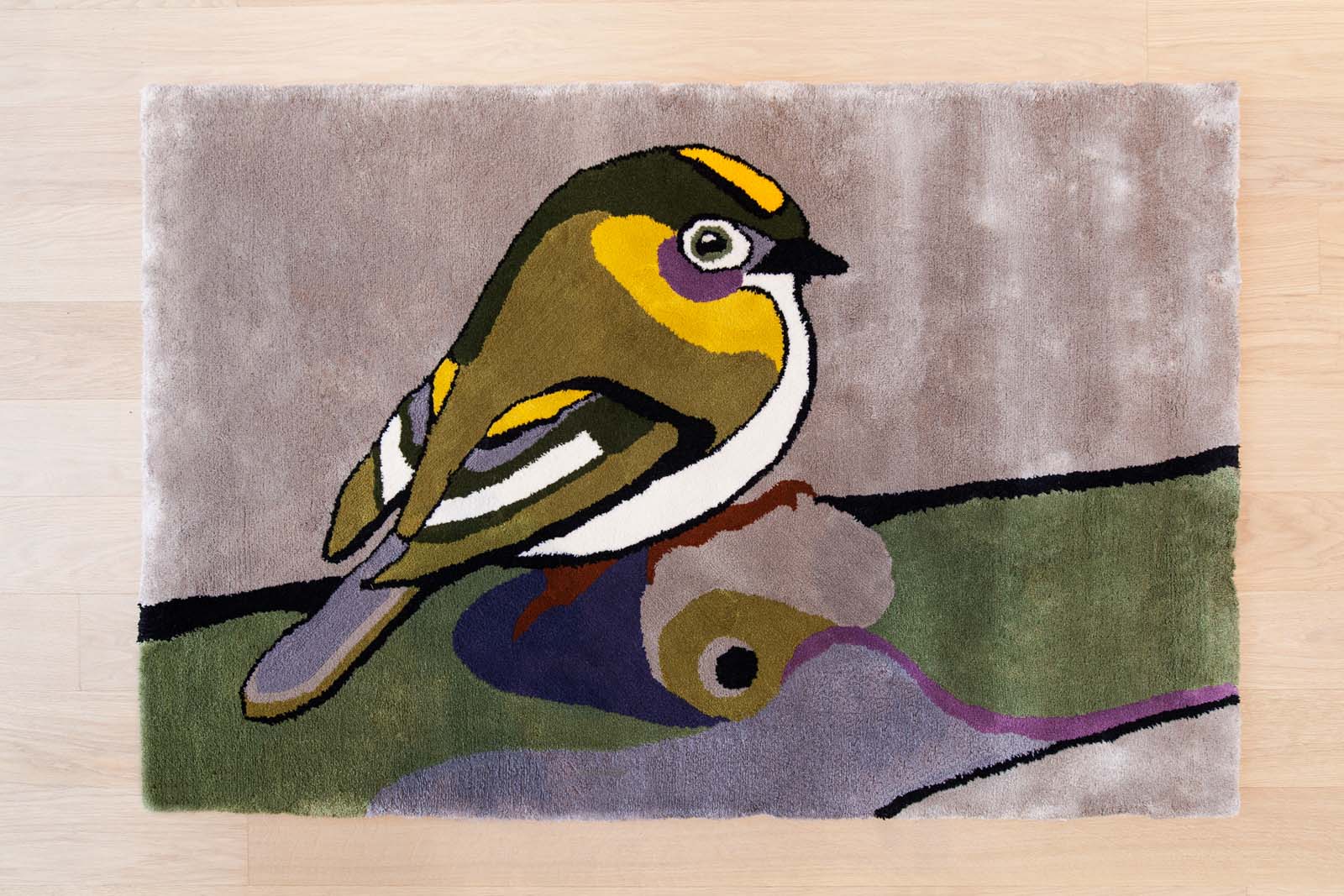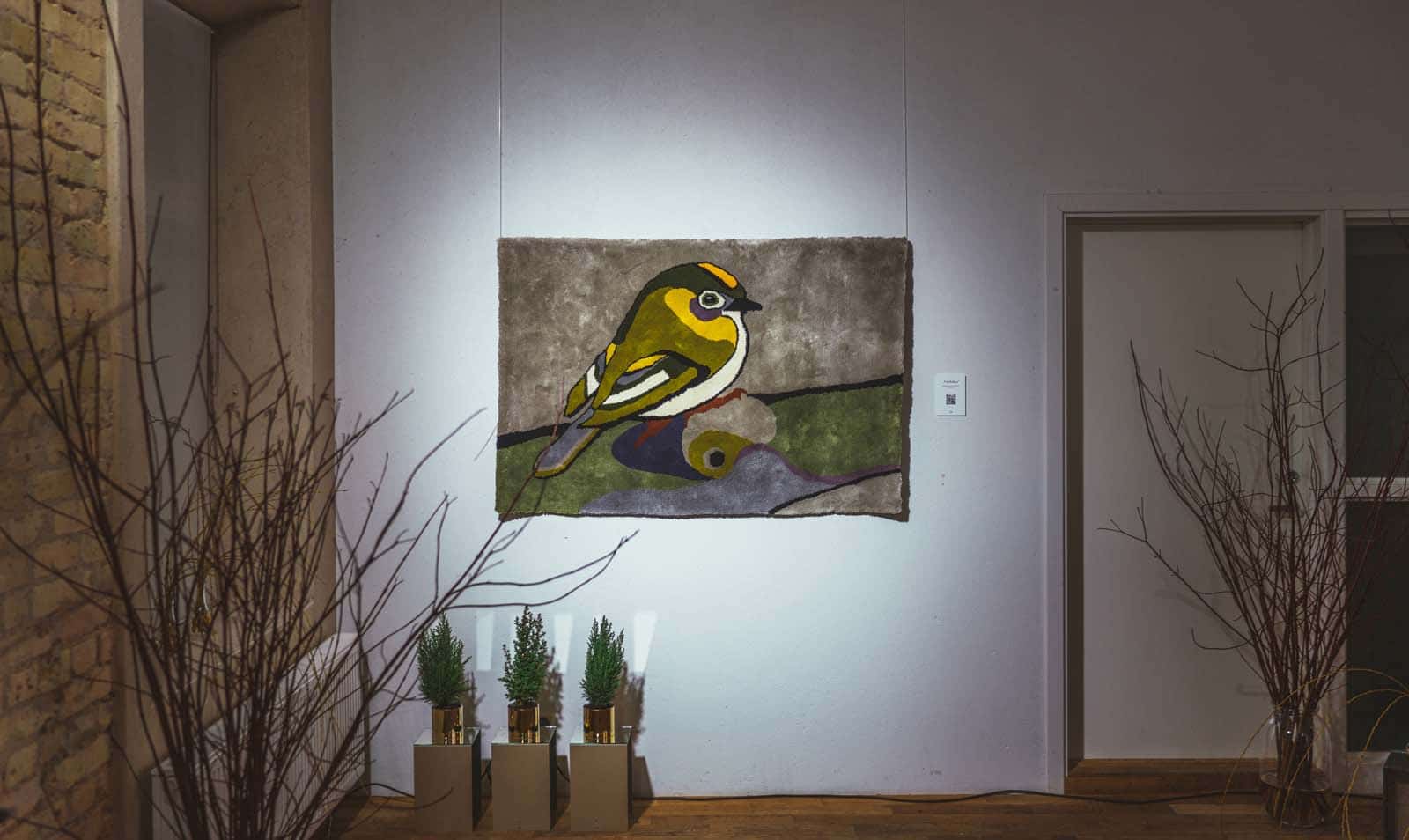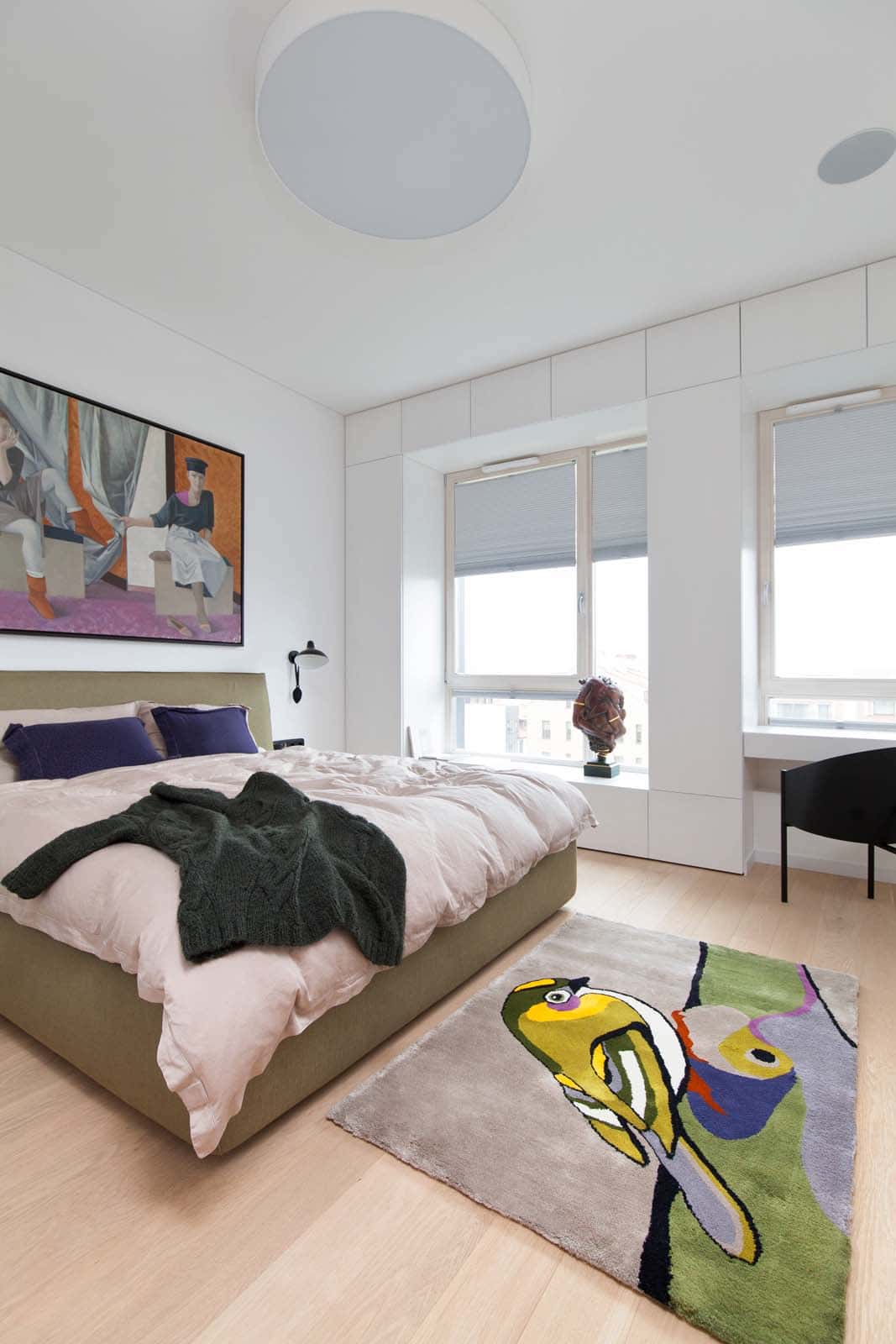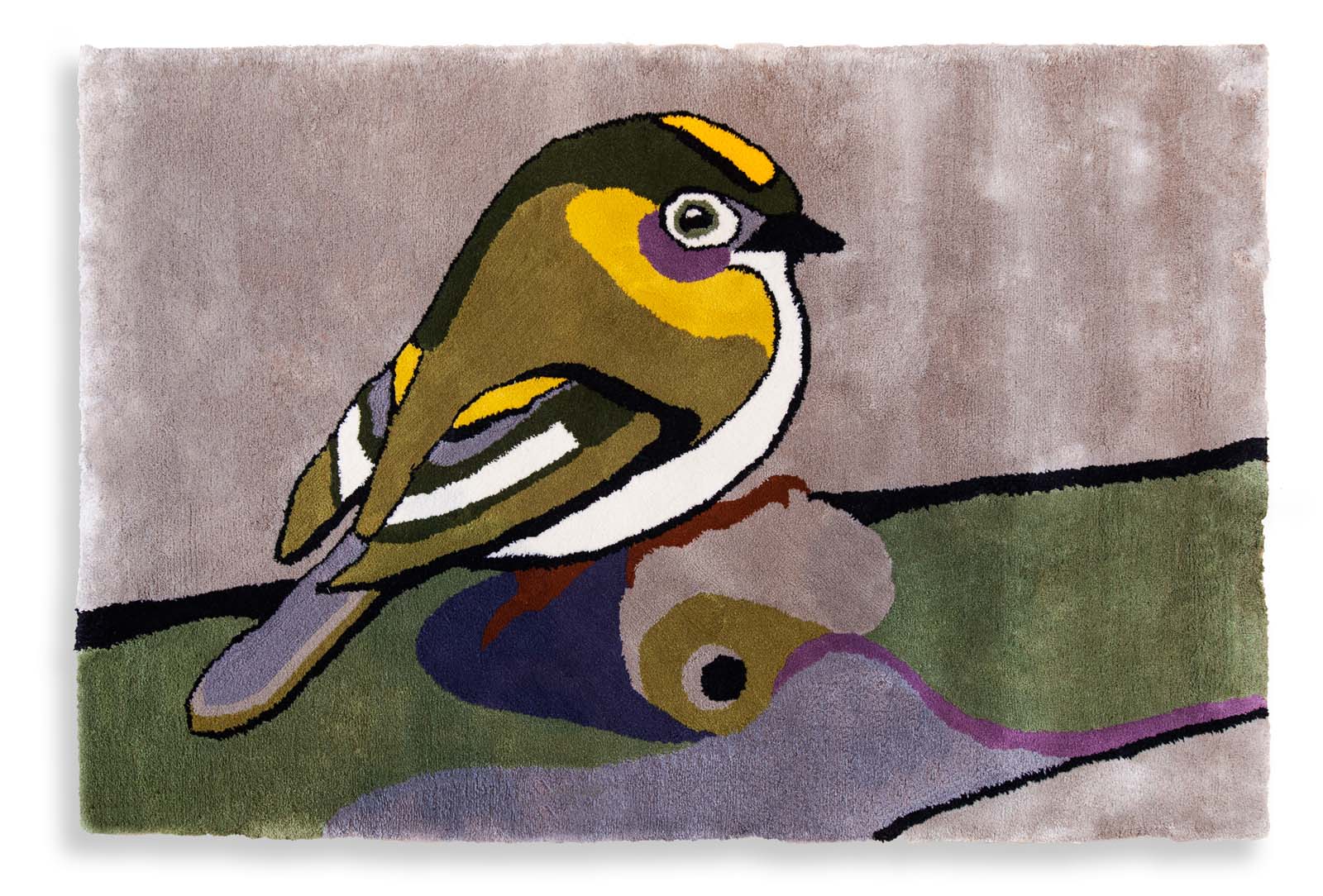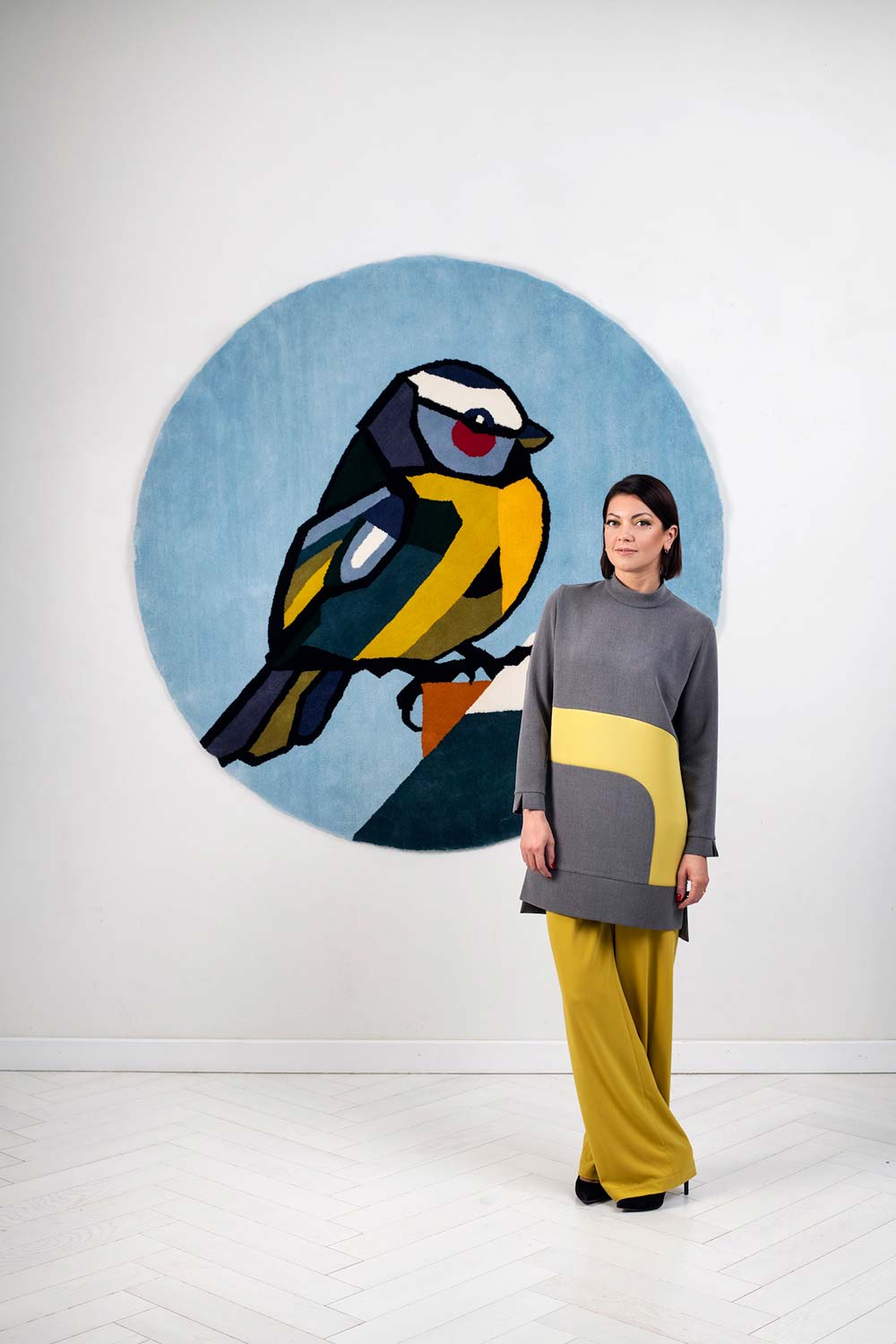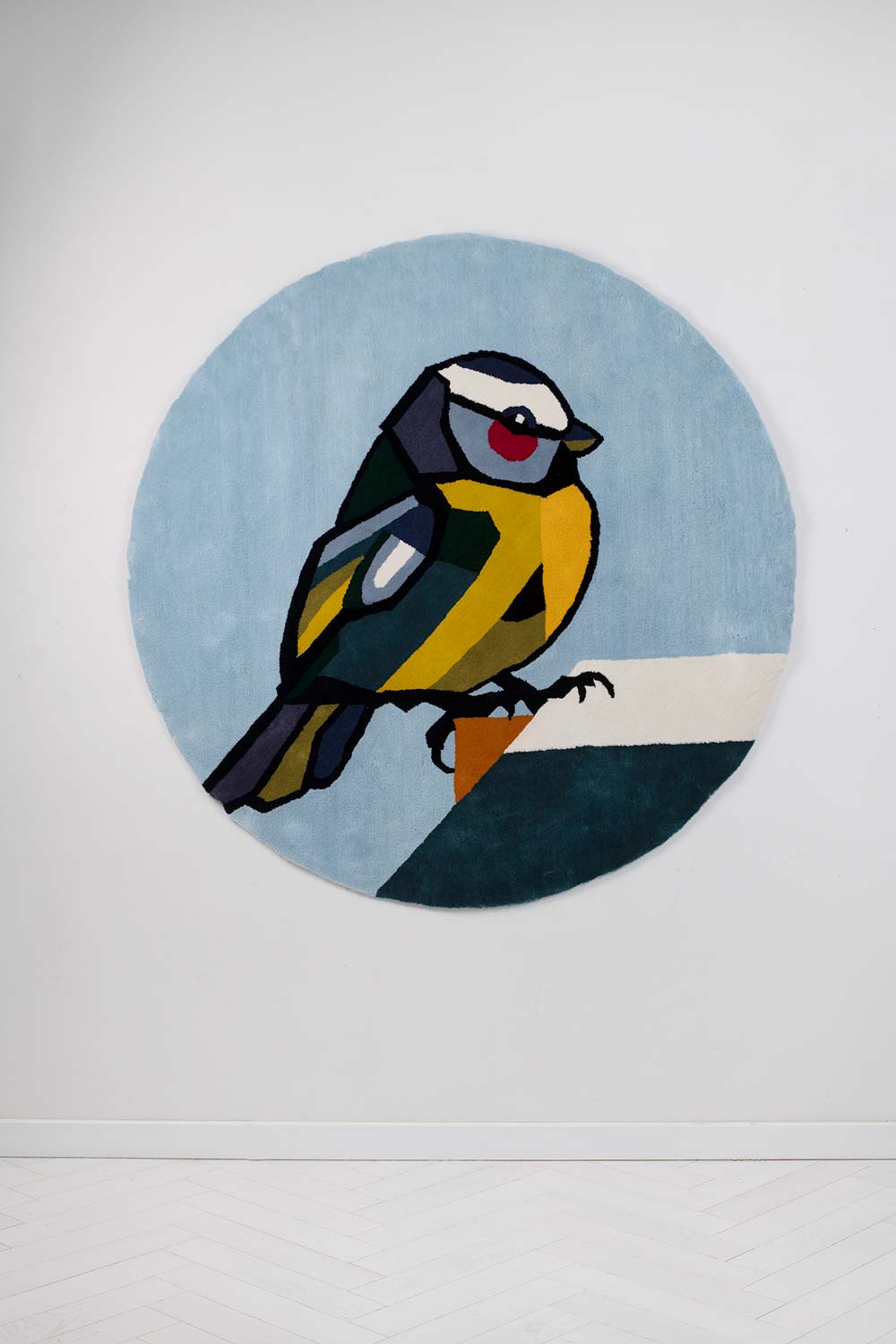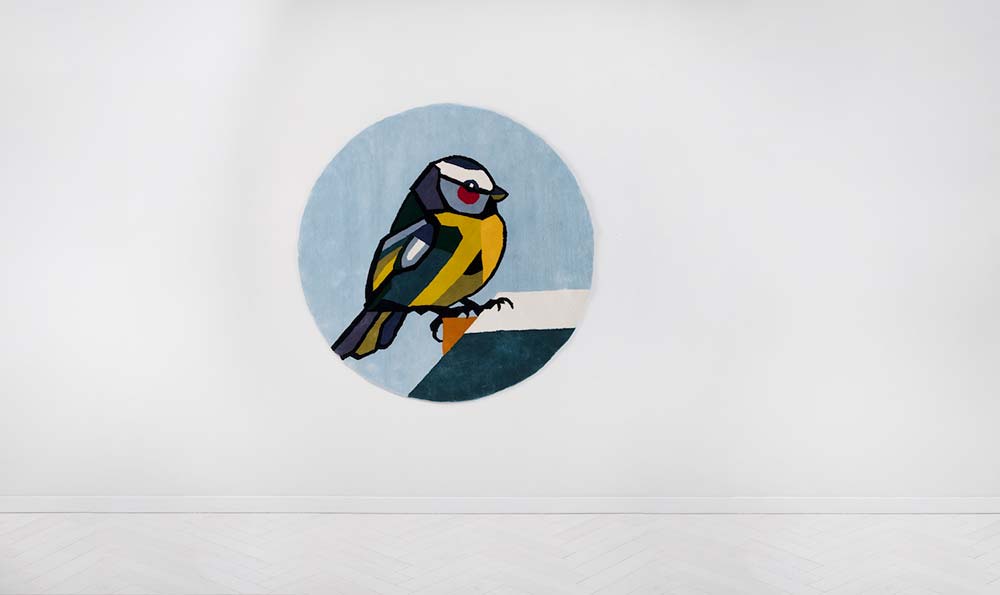 Contact to order Yours