'DUCK'
Linen hand-woven rug "Duck" is hypoallergenic, eco-friendly, and you can be sure that the soft, delicate material will retain its features over time.

2,300 €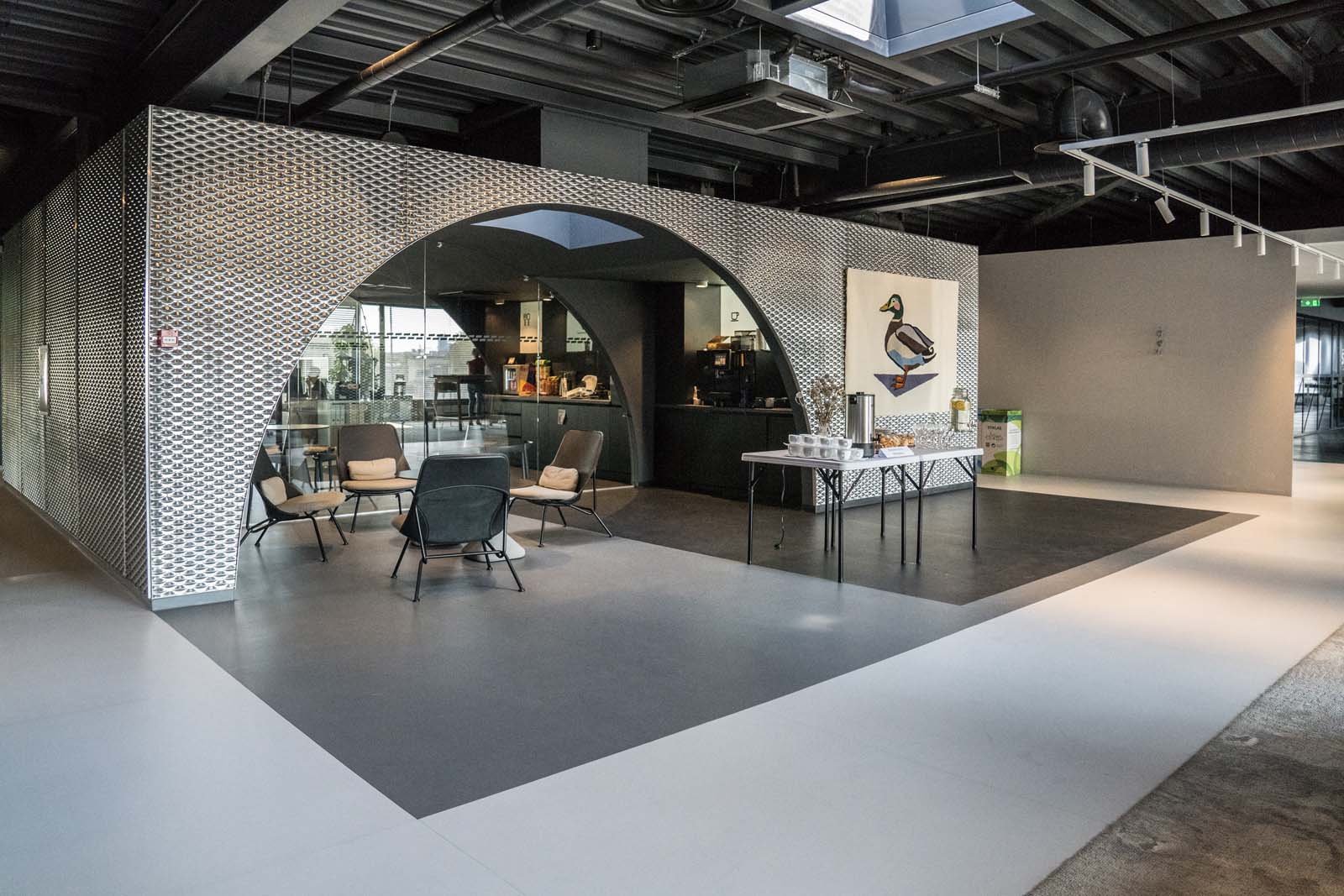 Add style and cozy vibes to your home with a linen hand-woven rug "Duck." It's more than meets the eye: thanks to the hypoallergenic, eco-friendly materials, the rectangular rug will assist you in creating a safe, healthy environment for you and your family.
An artist can find inspiration in the simplest things – it comes from curious observation, mixed with a bit of imagination. This time, Agnė simply noticed the vivid colors of a duck and instantly had an impulse to reflect its beauty in her craft – rectangular area rugs. She chose a spacious minimalist design, refined details, and rich, enduring color palette. Vibrant shades of blue, brown, and green help "Duck" rug blend seamlessly in various environments. Light, warm background adds a subtle luxurious feel to it.
The rectangular area rug will nicely complement a range of interiors. Crisp, clear simplicity and lightness will benefit modern and Scandinavian-type houses. Rustic style places and rural homesteads will appreciate raw, natural materials. The rug would be a perfect addition to beach and coastal style places, helping create a harmonious, cozy, and relaxed atmosphere. "Duck" rug is two-sided – so you can use it as a convenient room divider in boho style places. It is a beautiful match with Asian interior, too – the rug, combined with subtle Asian motives of bamboo trees and water lilies, will bless you with serenity and soothing calm.
Size: 200 x 140 cm;
custom sizes available upon request (+25% the original price)
Technique: Hand-woven
Composition: 100% linen; also contains a non-slip rubber underlay
Colors used: 13
Knot Density: 30 kpsc
Production time: 6 weeks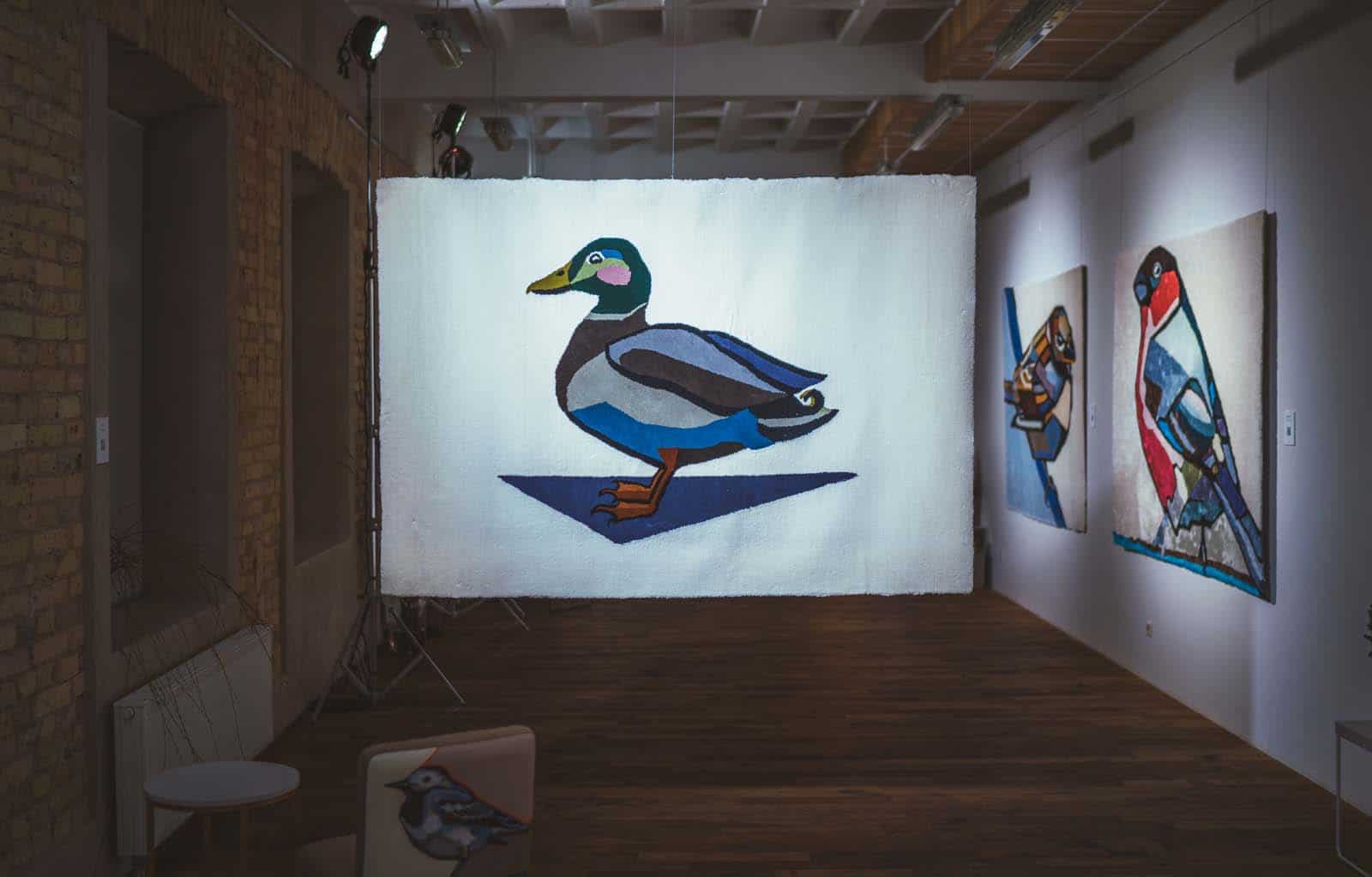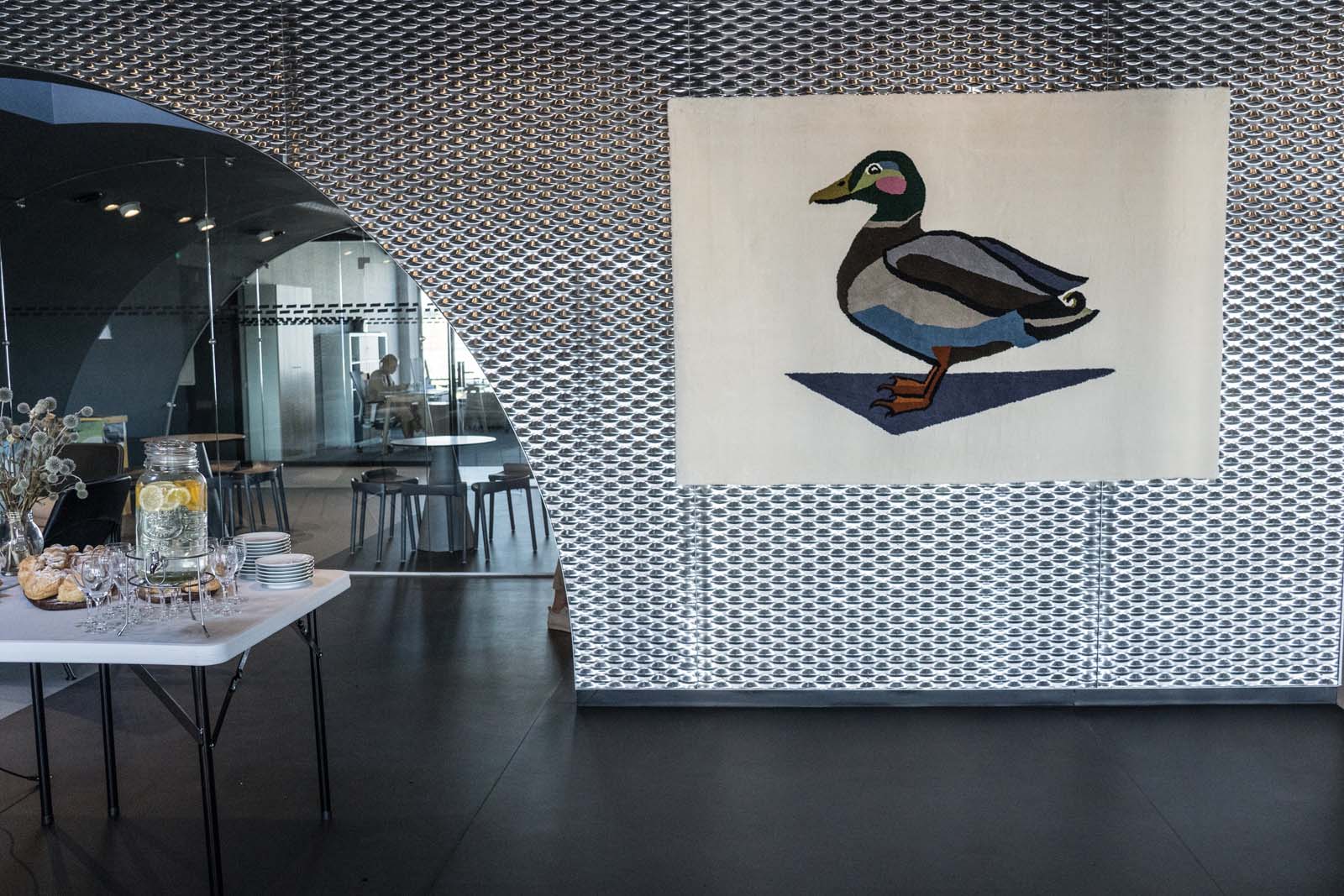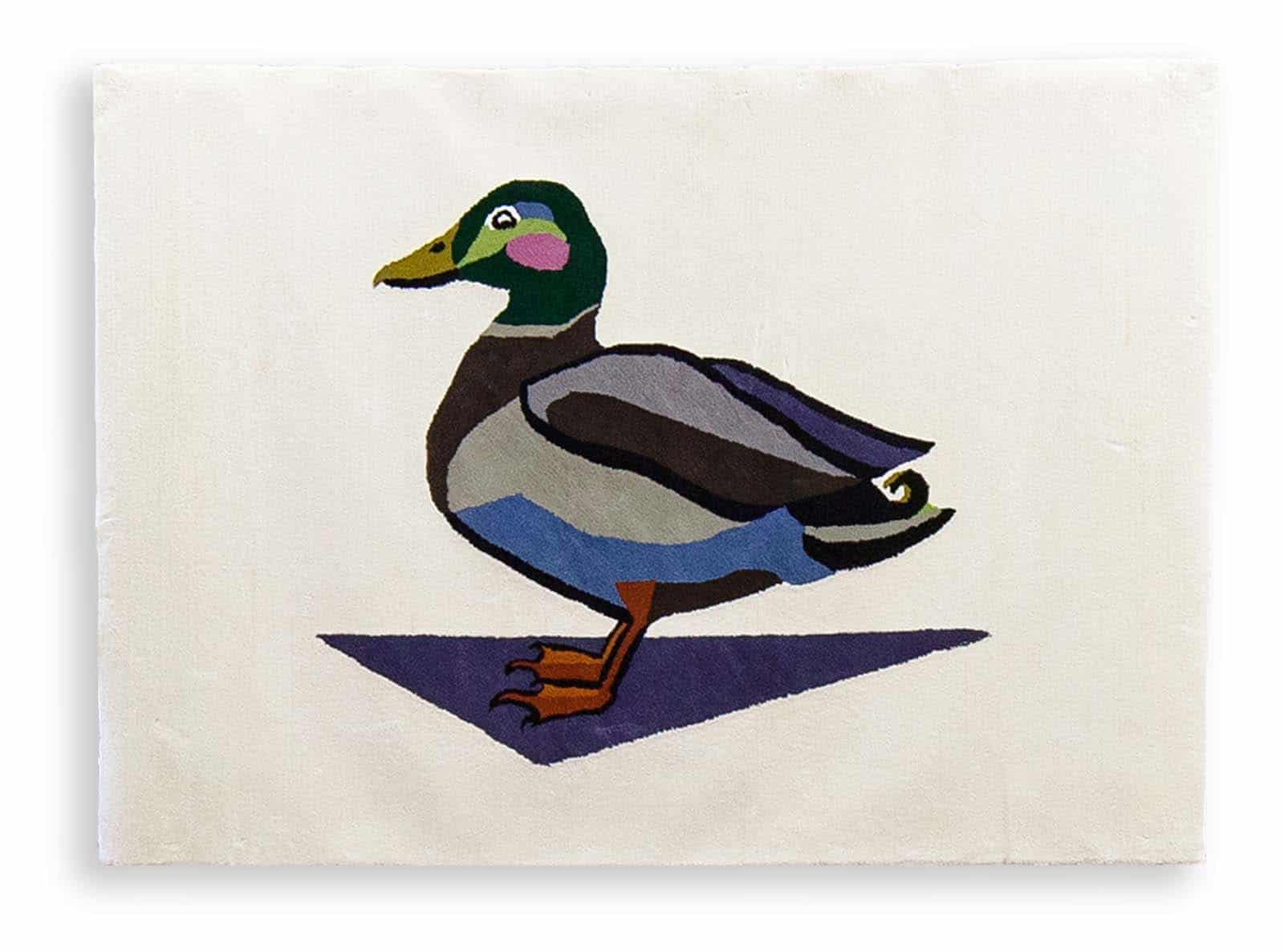 Contact to order Yours