'BULLFINCH'
Linen hand-woven rug "Bullfinch" is hypoallergenic, eco-friendly, and you can be sure that the soft, delicate material will retain its features over time.

2,700 €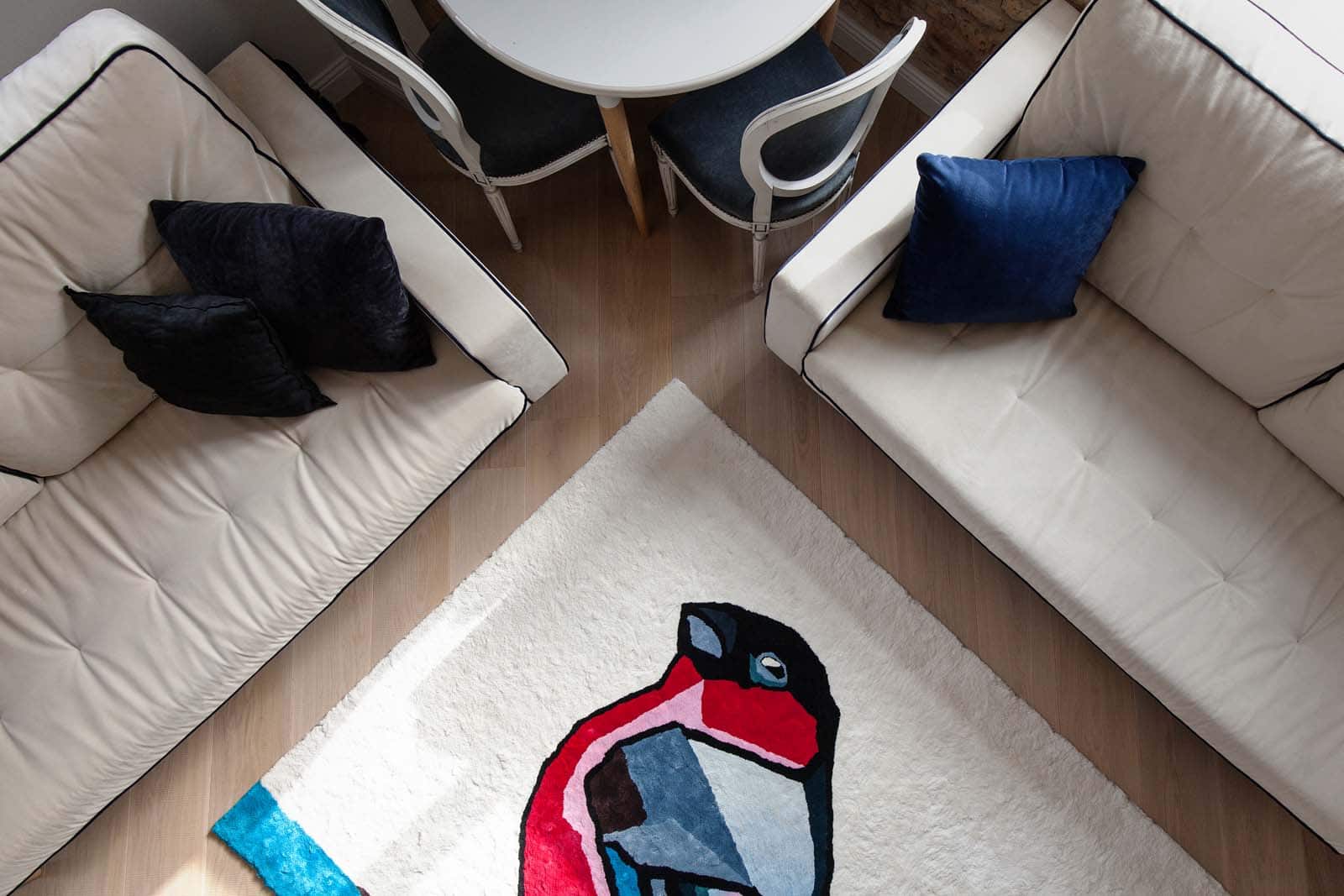 Let us guess: you wish  to find a perfect rug that would nicely center a room, tying all the interior details together. If you are searching for modern hypoallergenic, eco-friendly rectangular area rugs, you may have arrived at your solution – "Bullfinch" handmade rug, created from 100% linen material.
"Bullfinch" colorful rug has visited a high number of exhibitions, including "Domotex Hannover," "Stockholm Light and Furniture Fair," "IMM Cologne," "Maison et objet" (Paris). Its design was upgraded multiple times, with various changes to the bird's size, background area, and colors.
One thing we all know about modern area rugs is that they sure give the interior design a fresh boost. "Bullfinch" rectangular colorful rug is surprisingly versatile and will remain stylish for years, no matter what hot trend is currently on the go.
The daring color choice of "Bullfinch" rug will stand out brilliantly in a minimalist Scandinavian environment. It will also help achieve a uniform look in lofts with industrial interior style. If you're a fan of contemporary decor, the handmade area rug will look perfect against the white or blue wall, livening up your space. In the mid-century and retro apartments, the modern yet slightly nostalgic print will instantly catch the eye and enhance the room with a delightful dreamy vibe that you have been looking for.
Size: 230 x 170 cm;
custom sizes available upon request (+25% the original price)
Technique: Hand-woven
Composition: 100% linen; also contains a non-slip rubber underlay
Colors used: 19
Knot Density: 30 kpsc
Production time: 6 weeks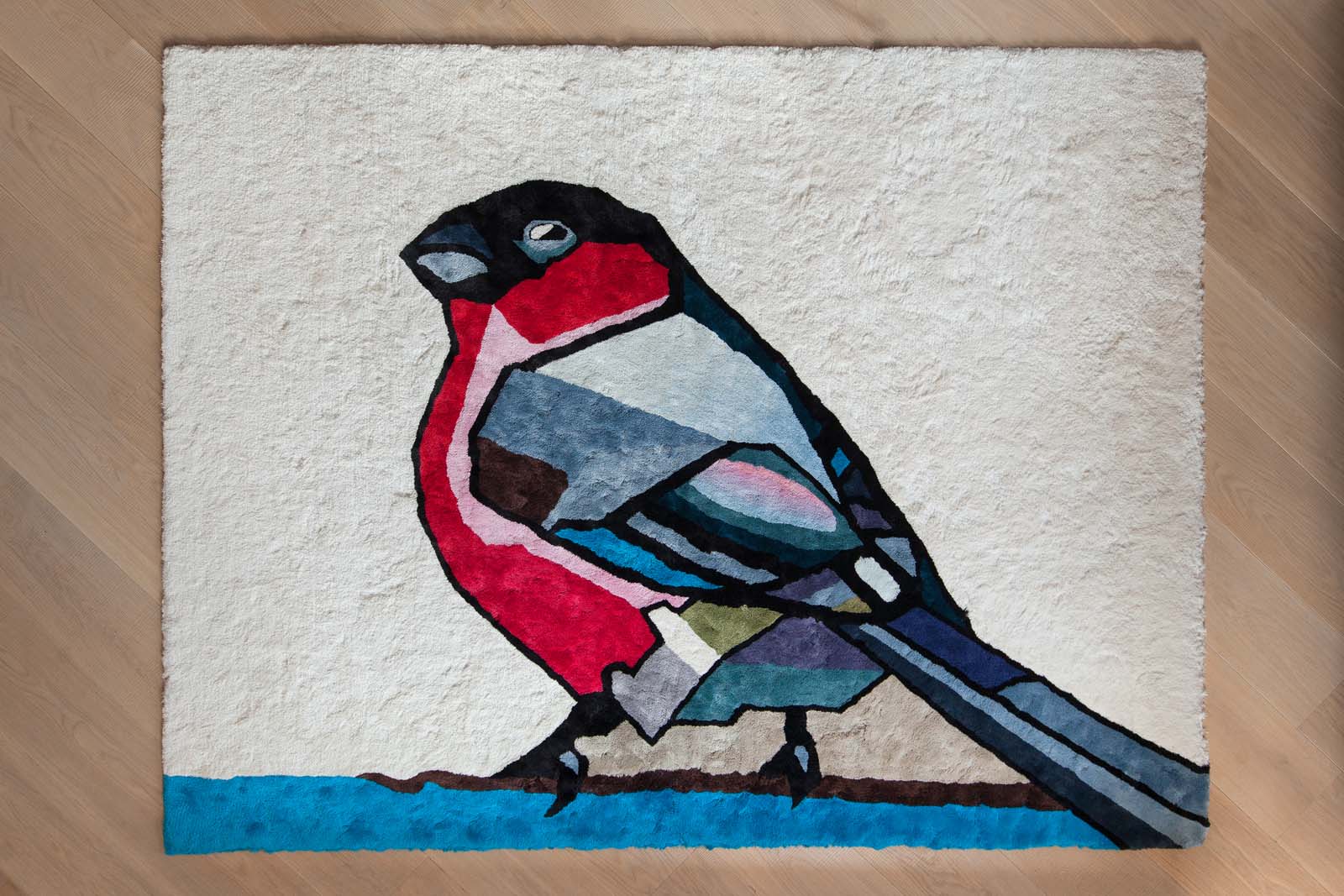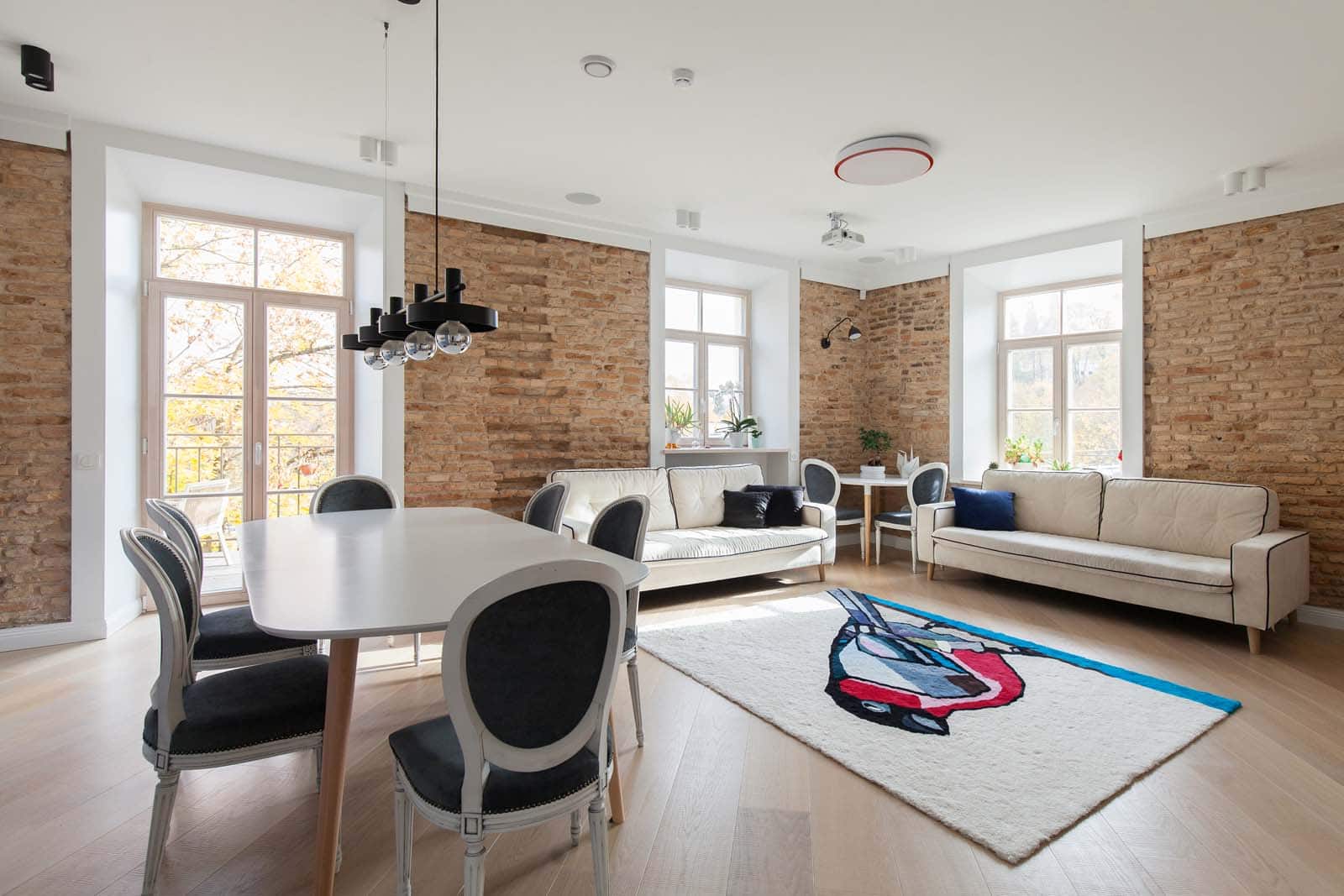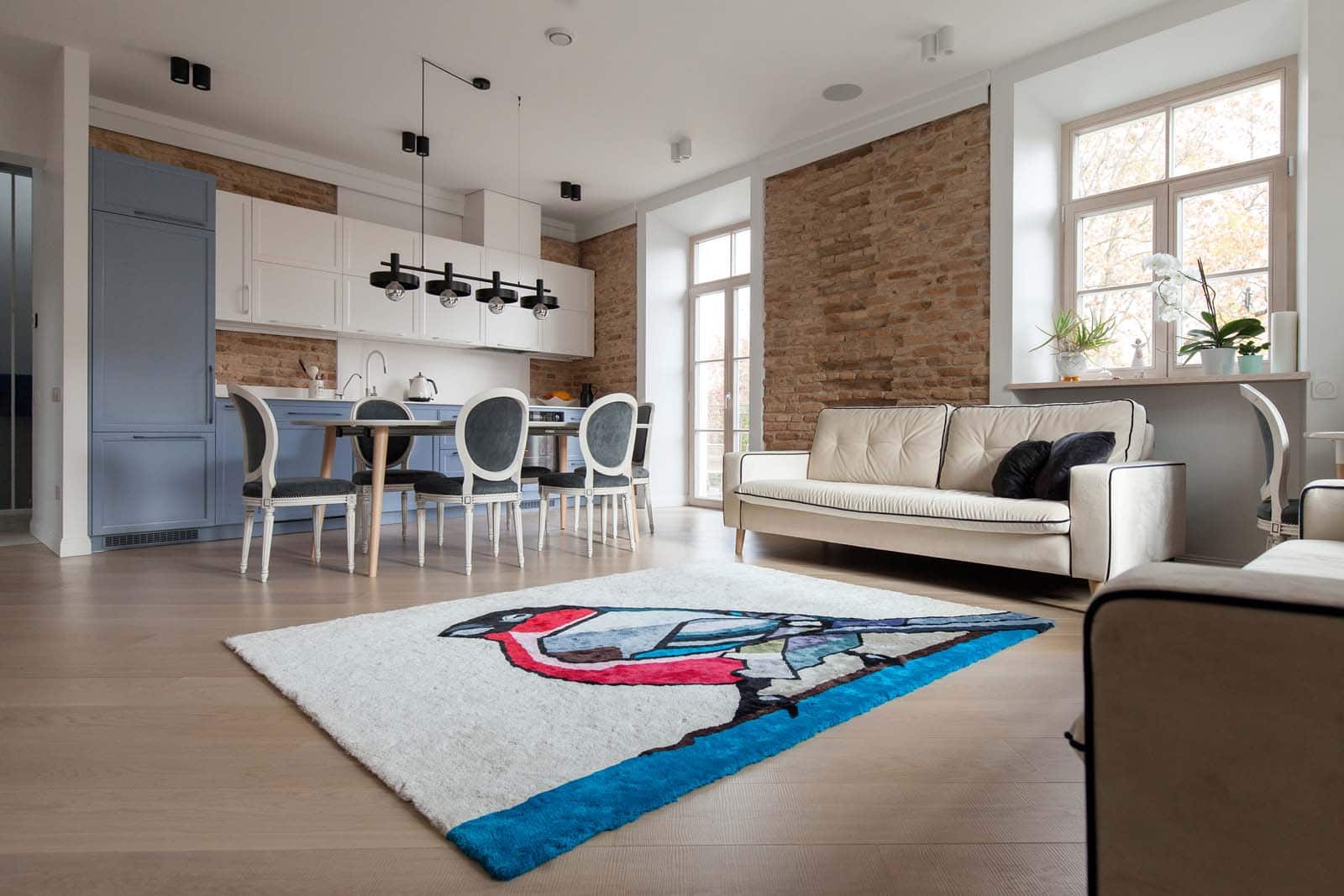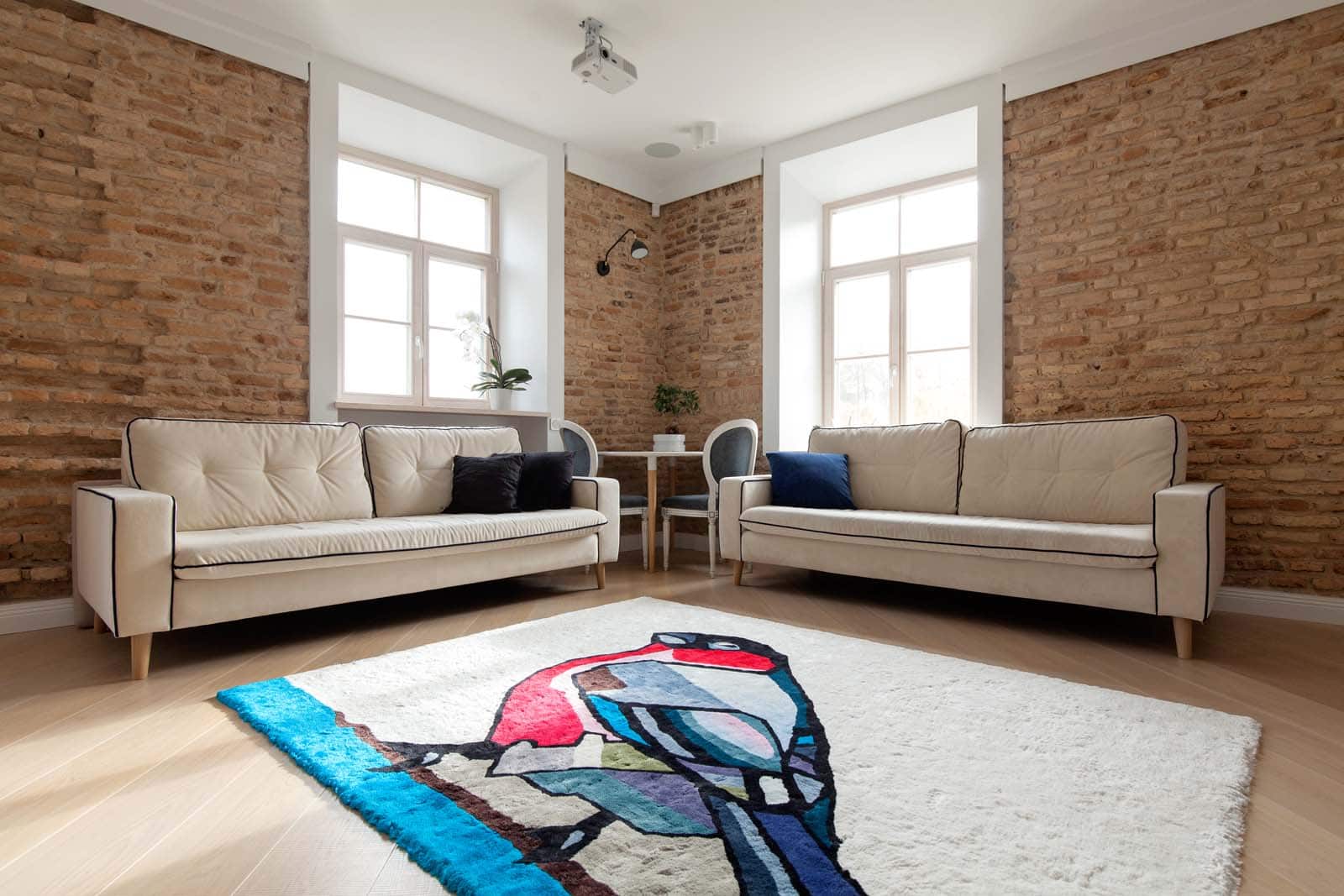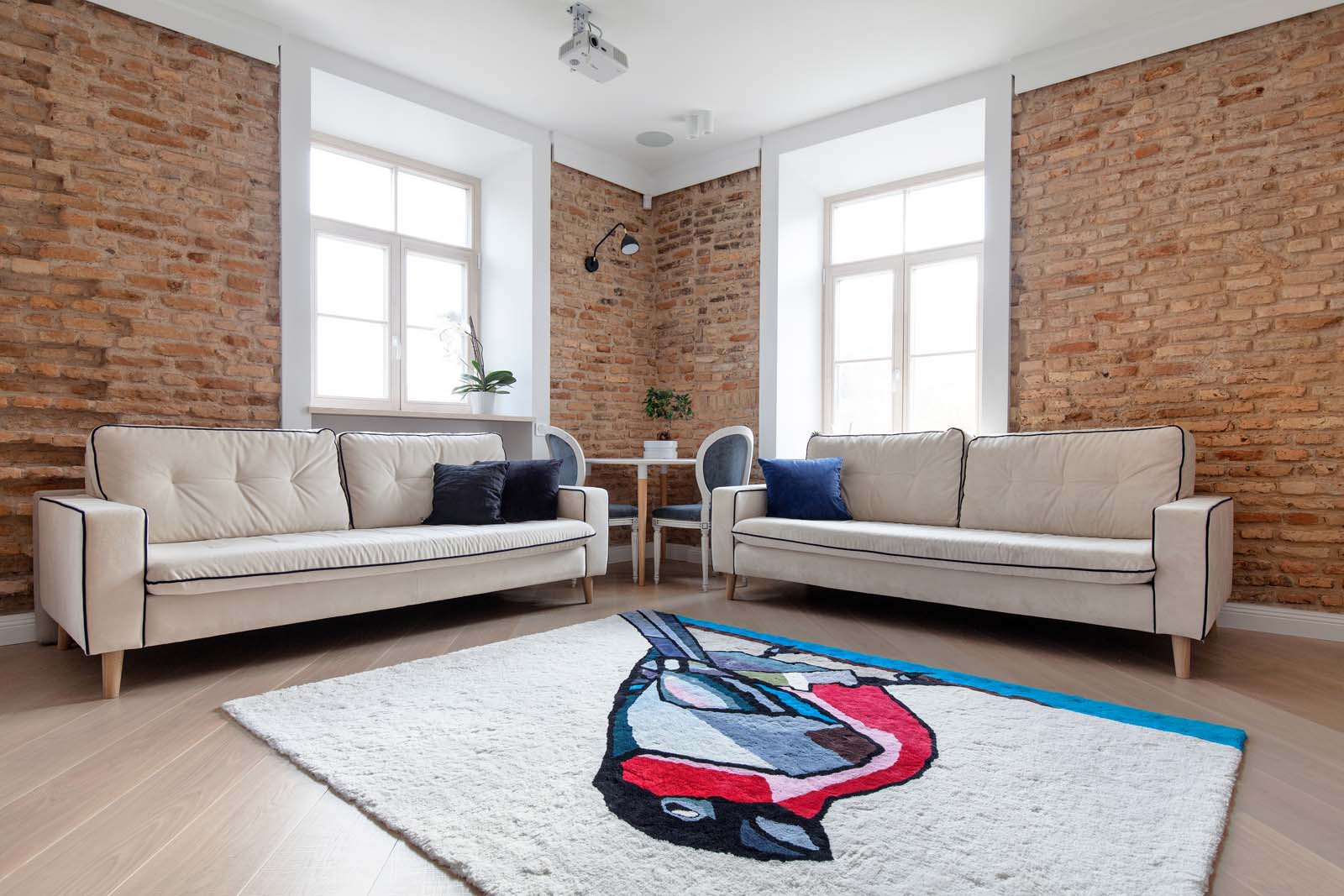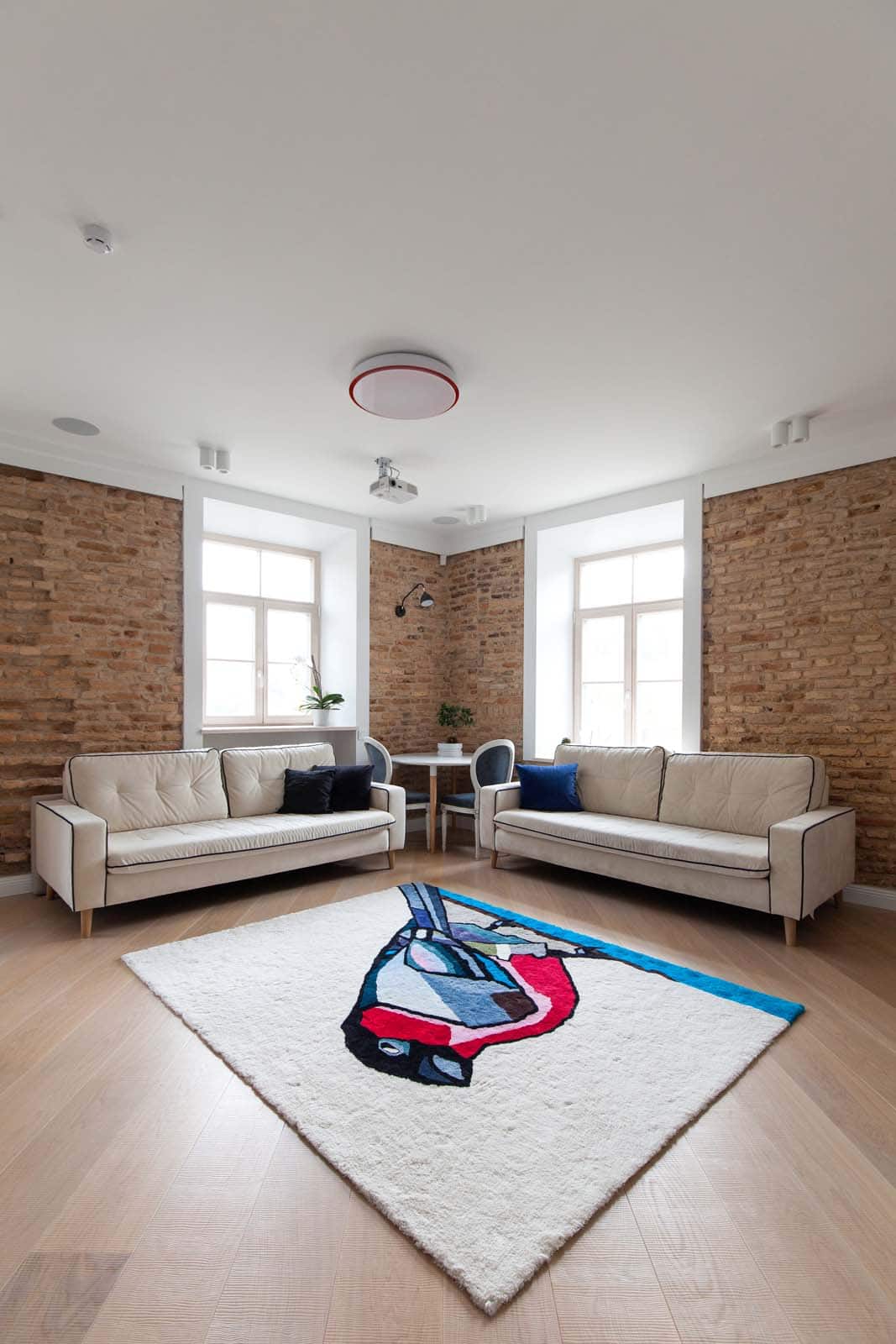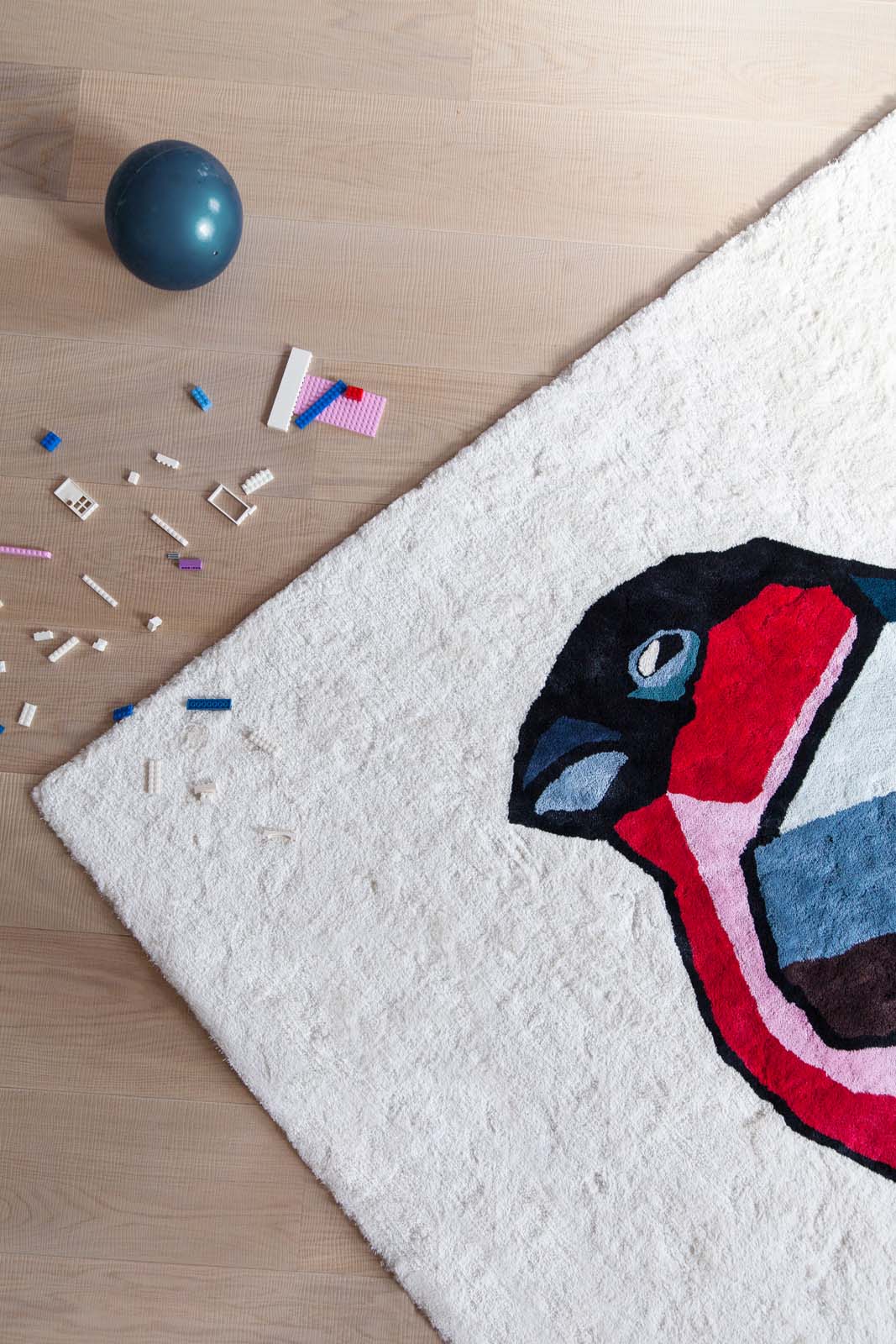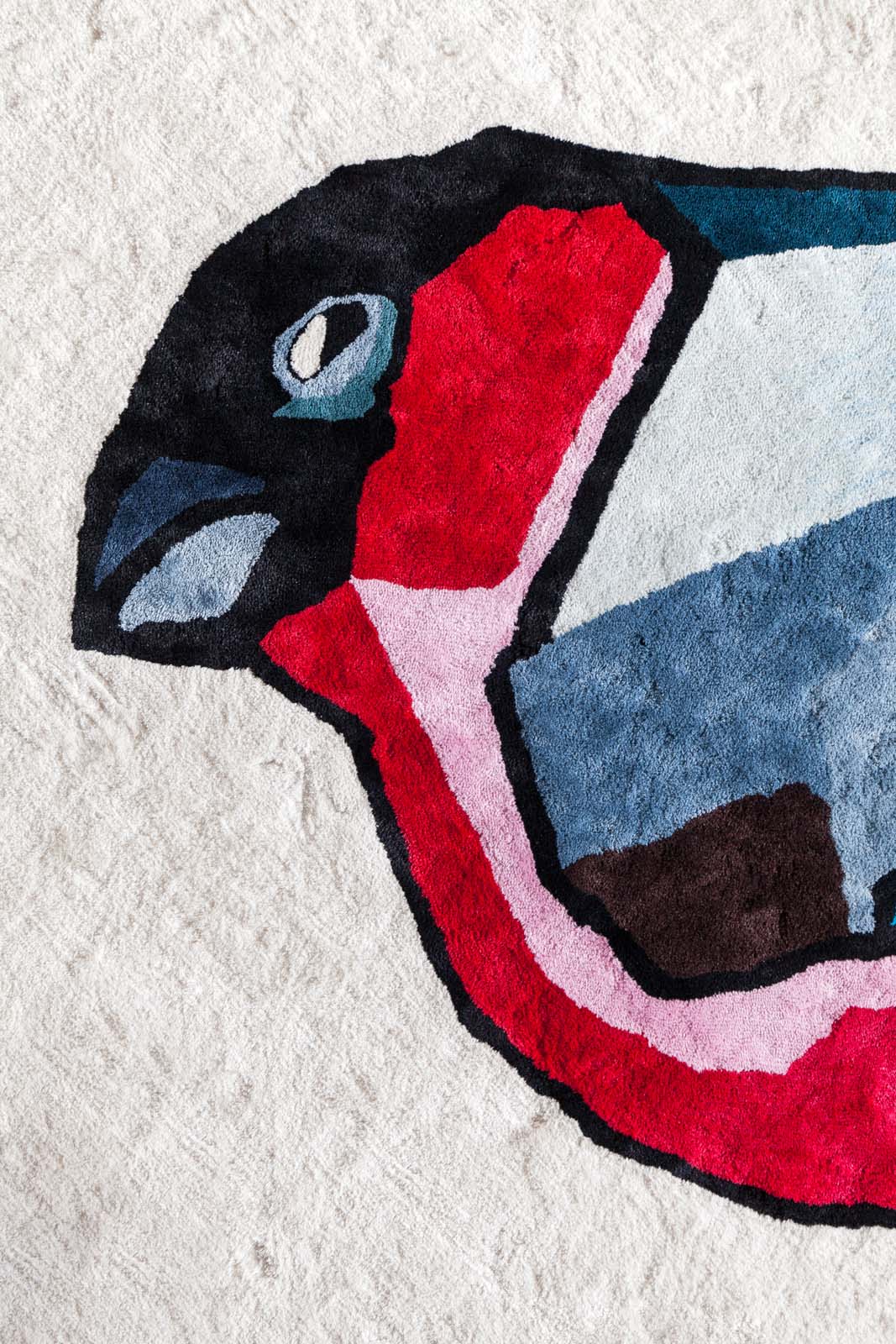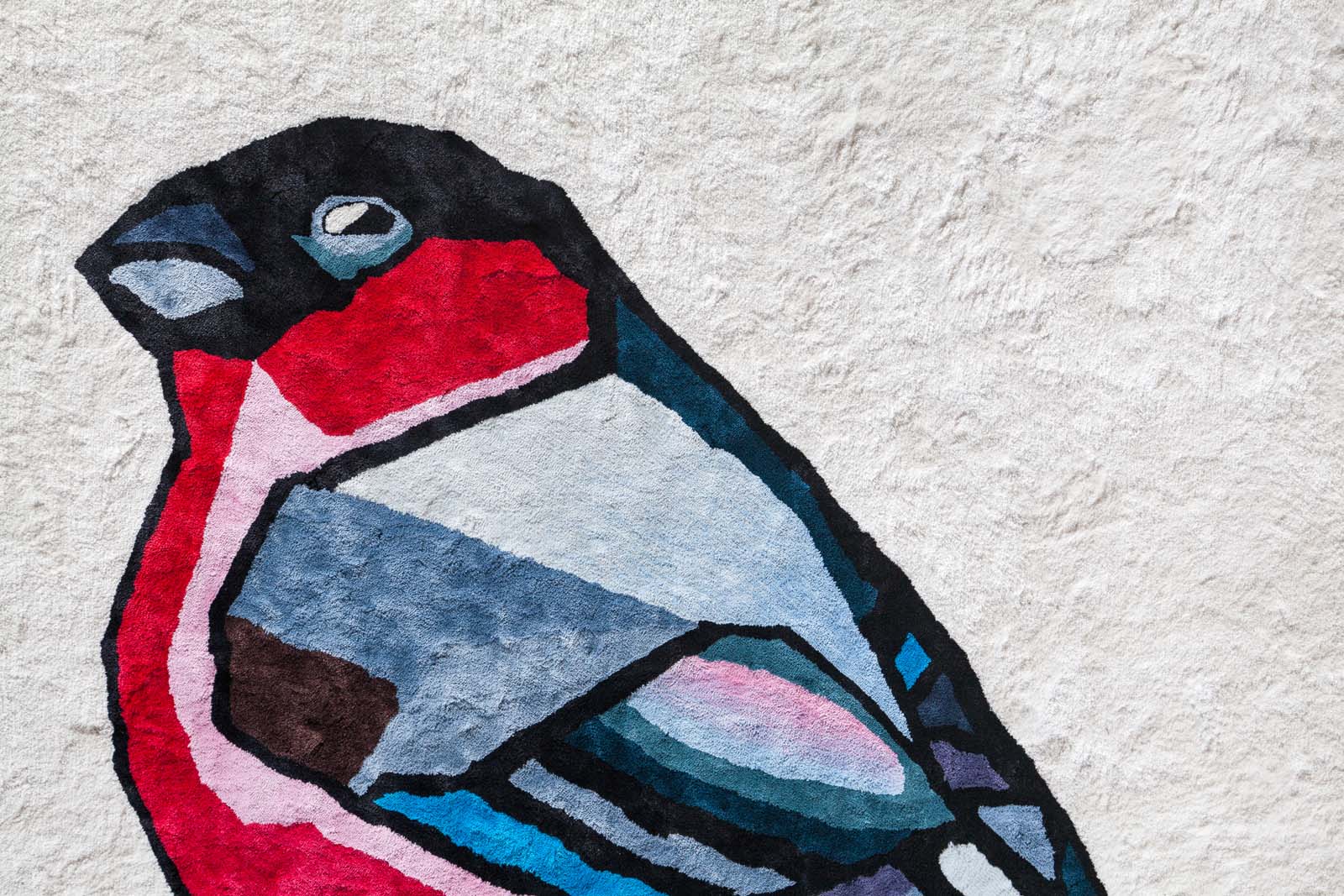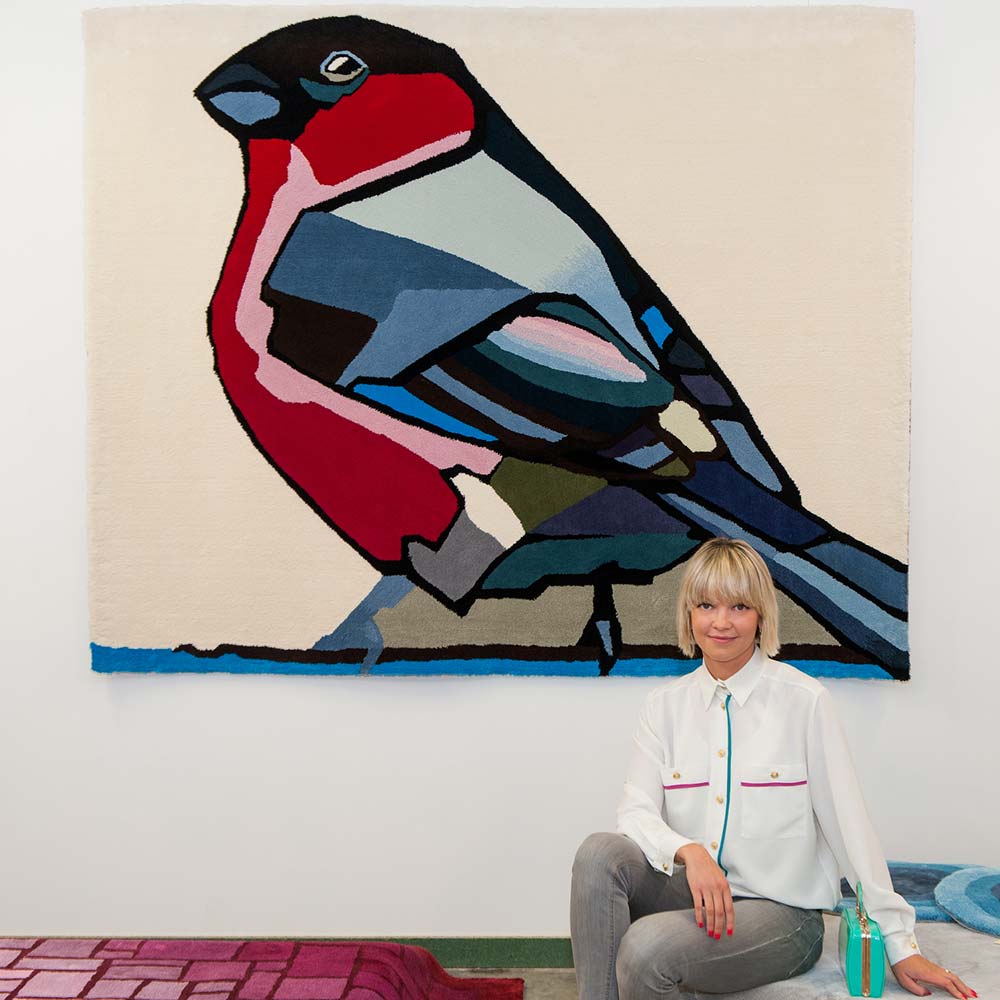 Contact to order Yours