Print 'Seagull'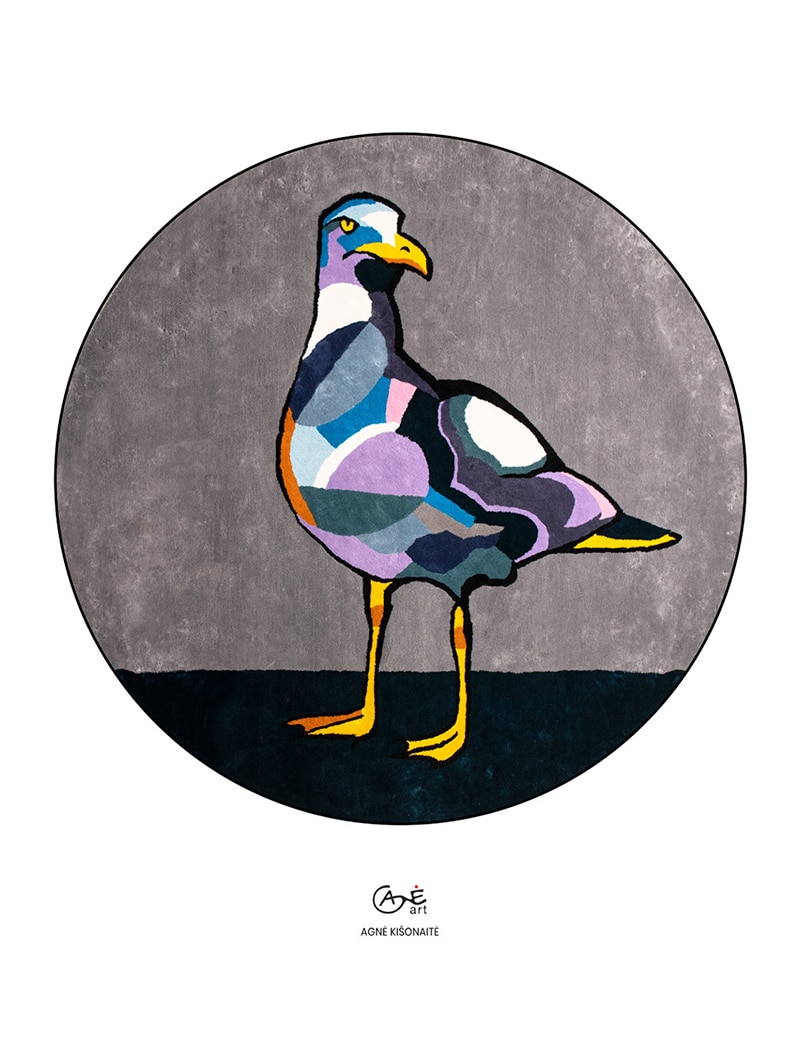 Thrill your walls with a stunning modern print. All prints are reproductions of my beautiful and colourful paintings.
*Your print would be hand-framed in a nice high quality frame, made from Eco-Friendly Bonanza wood.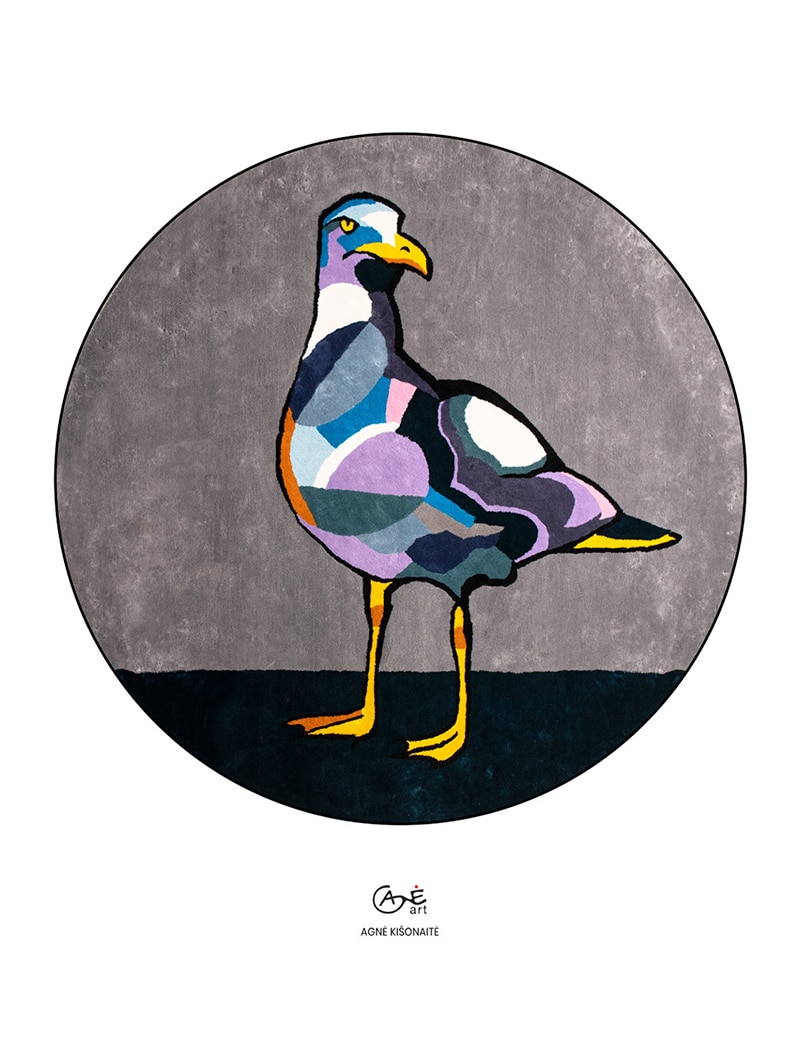 I really love Agne's painting style and use of bright and strong colours. Therefore I've decided to accomodate this "dancing" airplane in my home. Superb quality of both print and the frame, very carefully packed for international shipping, so the item has arrived in perfect condition.
Love this print :) When my husband brought this artwork, and I saw it - wow! Rich, vibrant colours, super quality of framing and paper. Would definitely recommend it!
Description
Seagull, characterized by a moderate colour scale, is a reproduction that has the potential to become an important decor element for your living room, workroom or office space. This modern circle-shaped painting will easily find its place in a minimalist, marine or Scandinavian-style interior.
Although the seagull is often considered a "male" bird because of its pose and size, the artist imagines it not only as a gift for a dad or brother – it will suit any person looking for a stylish, contemporary piece for a loft, holiday home or hotel lobby. Loud colours are not necessary to create a strong impression: grey and purple tones dominate the round painting Seagull, while yellow, orange and blue tones are used as an accent.
Agne started drawing birds many years ago. In each piece the artist strives to pay tribute to the bird's uniqueness. She does not avoid contrast, bold sketching, sharp angles or tight planes when conveying the character of the feathered creatures.
What is the story of this work? The author first painted the seagull on a canvas of relatively large size (100 x 170 cm). With a little modification, she created a linen rug design. The painting looked exceptionally harmonious, and the rug was interesting and unconventional. Therefore, it was decided to reproduce the image. The original Seagull painting was exhibited in Agne Kisonaite's personal exhibition Birds in 2018 (from where it was purchased) along with the rug and the reproduction. The rug could be seen at Design Week in 2019.
Agne has no doubt: the bird painting Seagull will surely be enjoyed by art lovers who want to bring a modern interpretation of the beauty of wildlife a little closer to themselves.
The quality of the reproduction is exceptional – to create the print, the original painting is photographed with a special technique and the photo transferred onto extremely high-quality paper. All reproductions are signed by the author. Professionals in their fields are responsible for the selection of the mat, frame, and the preparation for hanging. The reproductions come in two sizes: small – 37 × 37 cm, large – 52 × 52 cm.
This reproduction makes a great gift – we can take care of wrapping it before shipment so that you can give it right away. The packed reproduction is shipped by DPD courier service 2-3 days after ordering.